Inexpensive vs Good Taste
March 15, 2012
I was frustrated..
This past few months, me and Sats have tried various new coffee shops with kinda inexpensive prices here in Bandung. Unfortunately, some of the shops didn't have that quality that we are searching for a cup of coffee.
After all, I came with this theory of mine that here in my town, when you come over to a coffee shop that sells a cup of hot coffee with prices below 20K rupiahs, just do not expect for getting a good one! We did have such a bad experiences from some of them. But that was only my opinion, and Sats, hehee.. So please don't get it wrong, no offense for those coffee shop owner out there. We do hope you guys getting better for knowing what customer think about your product though.
However.. We did found one (so far it was really the only one) inexpensive coffee shop that serve a nice cup of coffee. Interesting, we really thought that they employed a barista there (considering that there are so many coffee shop that is not employing any barista instead of hiring some random guys to work on their coffee machine). We didn't have a chance to ask because he seems to be very busy going here and there. I would ask him later when we come back there. Yes of course we would love to come again.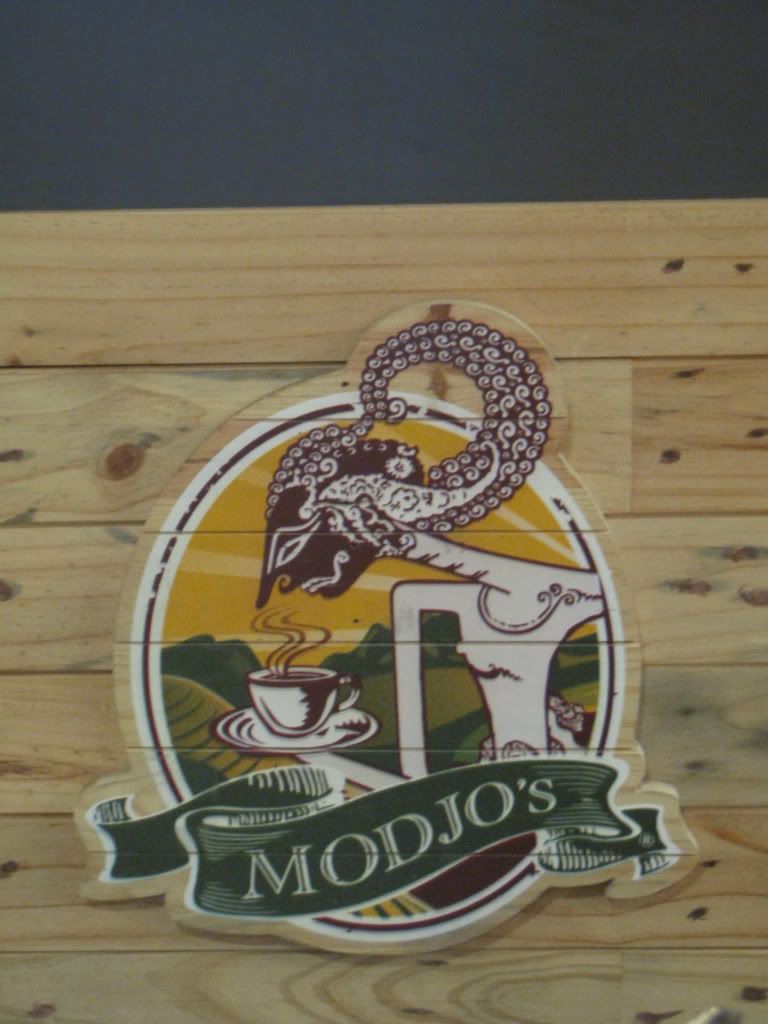 If you come to Riau Junction often and like to spend time on their food court, you might recognize this Modjo's on one of its corners. It's a small coffee shop with pretty much kind of coffee and surprisingly inexpensive prices. Oh and the barista even give a touch of latte art on the cappuccino..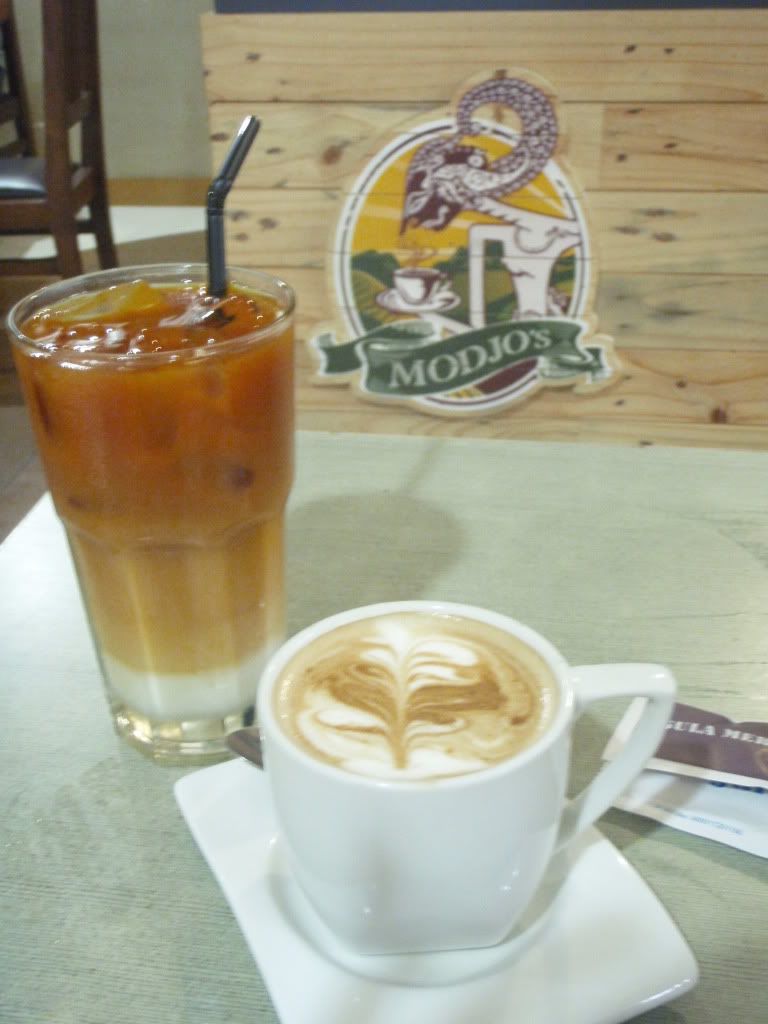 Wondering about their prices? Surprise yourself..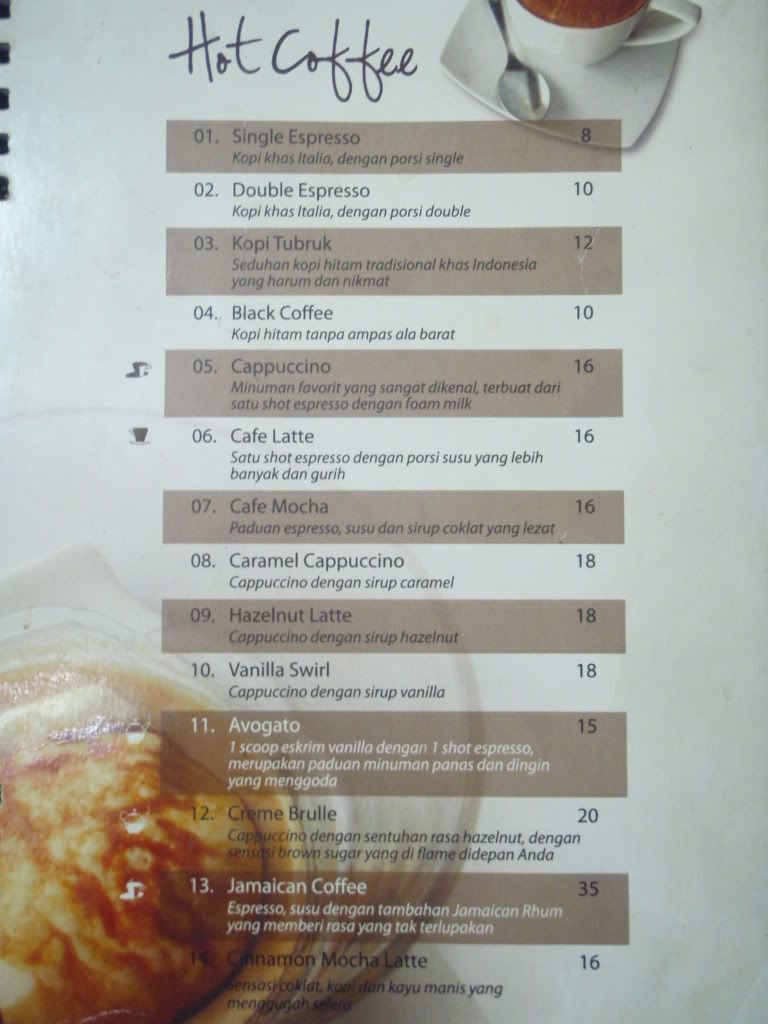 And I love their menu board. I always love a chalk menu board, feels like it gives the shop a little touch of the owner, even though it might not written by them, heheee.. I just love it. :P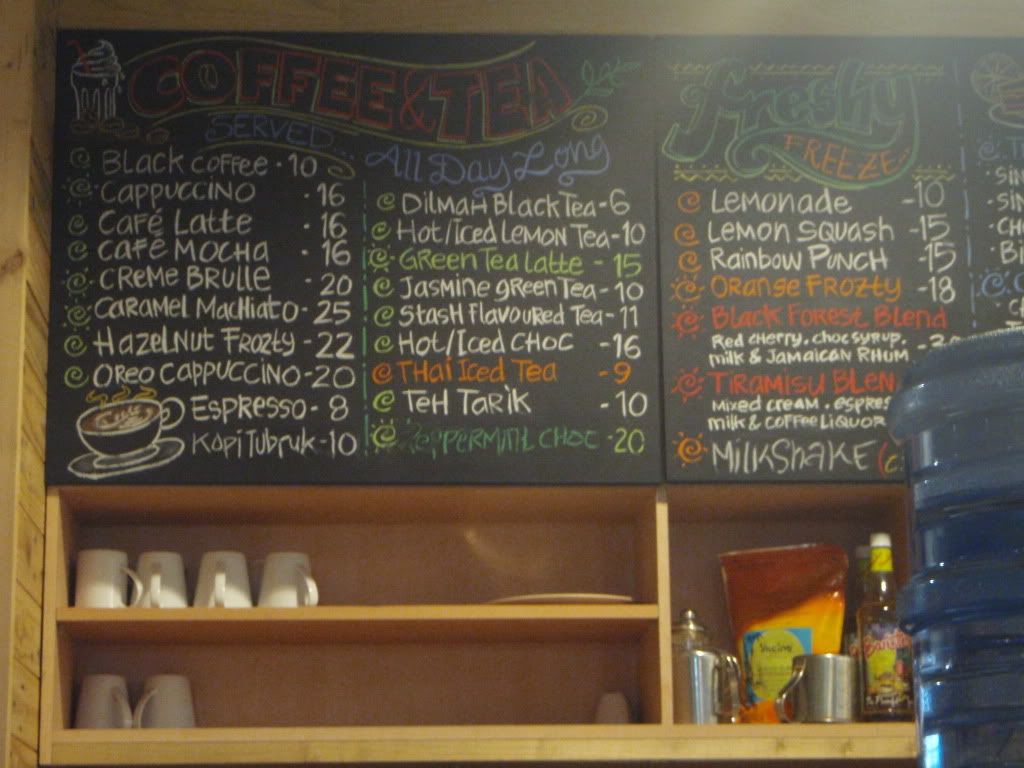 Modjo's
Riau Junction - Food Court
Bandung, Indonesia.