Auntie's Pantry
August 11, 2012
The traffic has been very hectic in Bandung since the first day of fasting. And every single place are very busy during the break time. Some of them even full booked!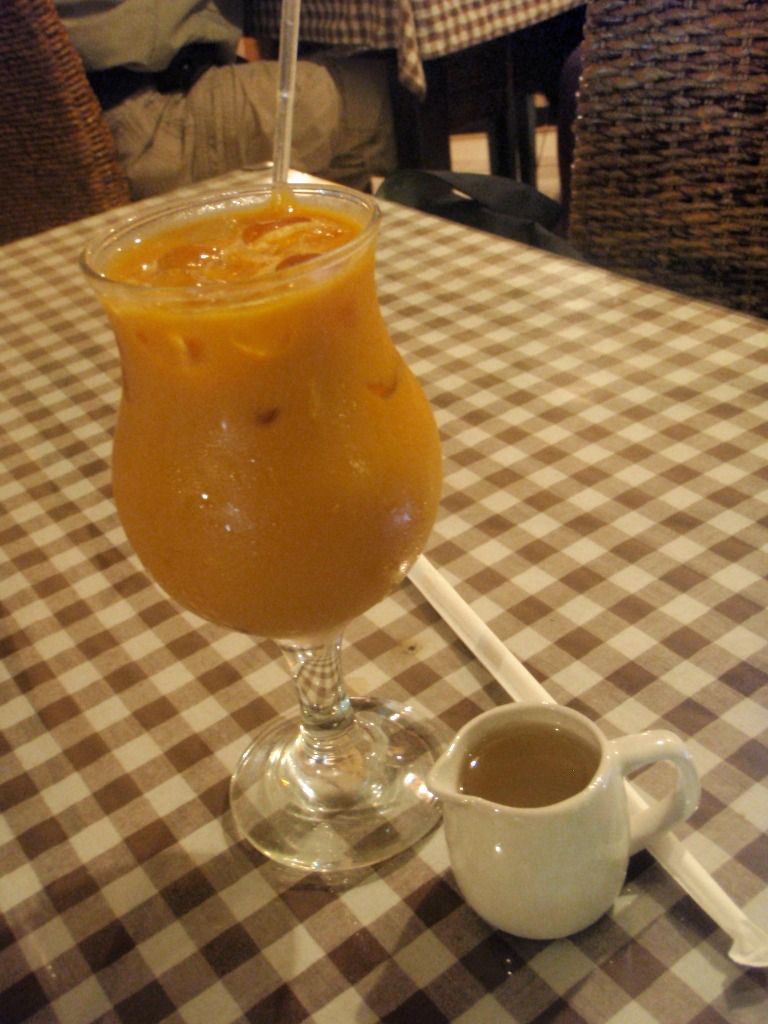 Ice Thai Tea | 16K
One day we are stuck and feels like there are no place to go to find a nice cup of tea and relax and maybe have some side dish to eat. Then here we are trying another place in town, Auntie's Pantry. I'm not in the mood of having a dinner so I just order an Iced Thai Tea and a couple Risol, but since their have pasta on the menu, Sats order a Fettuccine Aglio Olio and a cup of Hot Lemon Tea.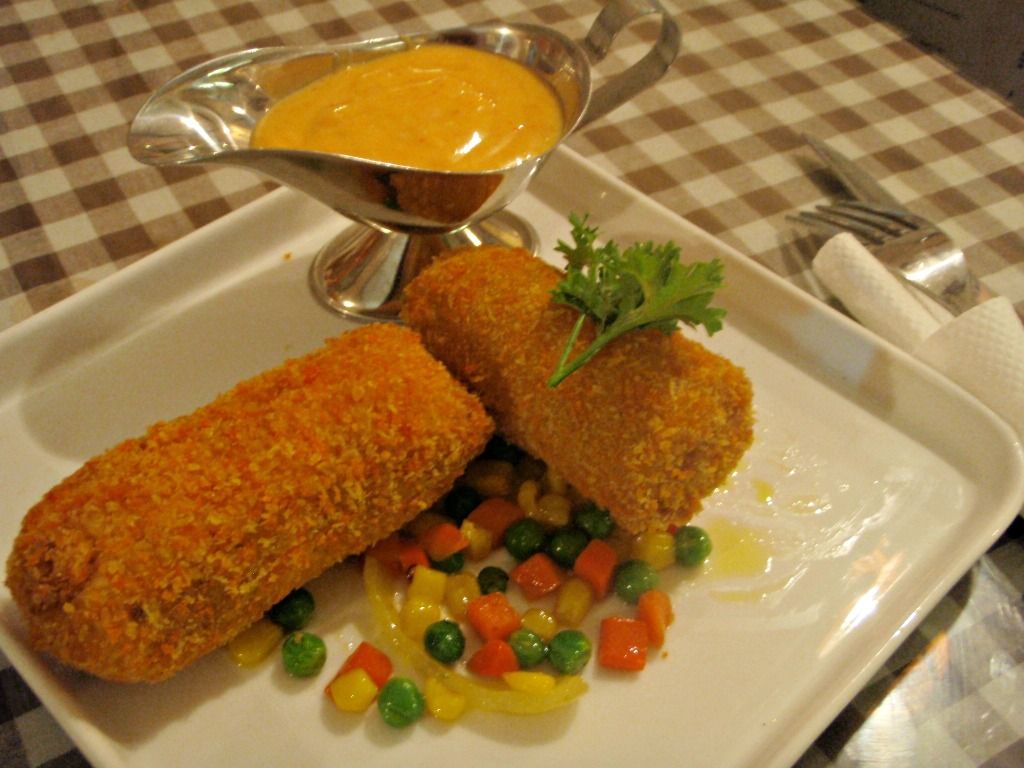 Auntie's Risol | 12.5K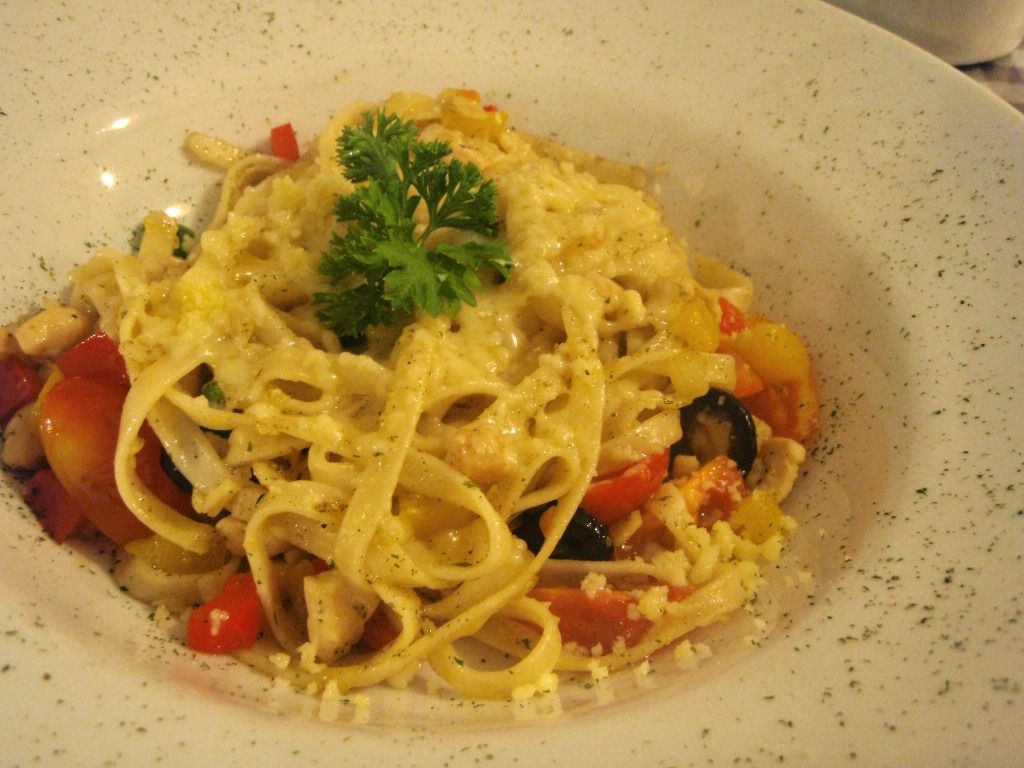 Fettuccine Aglio Olio | 28K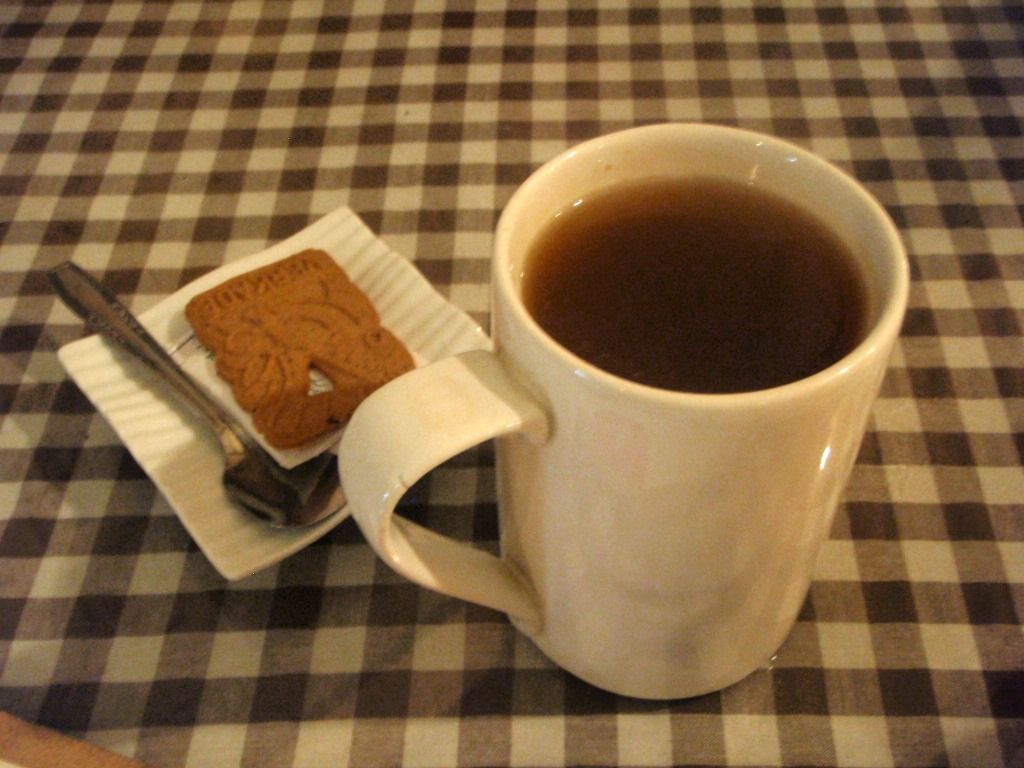 Hot Lemon Tea | 12K
I am quite a fan of iced Thai tea, but unfortunately this is not my favorite. I like the one that use both liquid and sweet condensed milk together with the Thai tea, it taste richer than the one that only use liquid milk and sugar. The pasta and risol are so-so. Hot lemon tea is nice and it comes with a biscuit.
They have various items on their menu, from Mie Kocok, Iga (ribs), Buntut (tail), to Grill & Steak. For drinks, there are Chocolate, Coffee, Milk, Tea, Juices, Mojitos and Sof Drinks. They also have Light Meals and Pancake.
Price range: 6-43K (exclude service tax)
>> Auntie's Pantry <<
Bengawan 50 Bandung
Indonesia