Exploring Red Velvet Cakes
August 09, 2012
It's been a while since my last post.. I think I'm going to share all of my activities last month in a few posts. Just to make it quick.. ;)
Now let's start from the phenomenal Red Velvet Cake, another one-of-the-most famous cake in town. My first try was the one from Bawean here in Bandung. I like the texture of the cake and its cheese cream topping. Despite of its tiny looks, it taste really good with a quite dense texture that fulfilled my tummy with only one cake!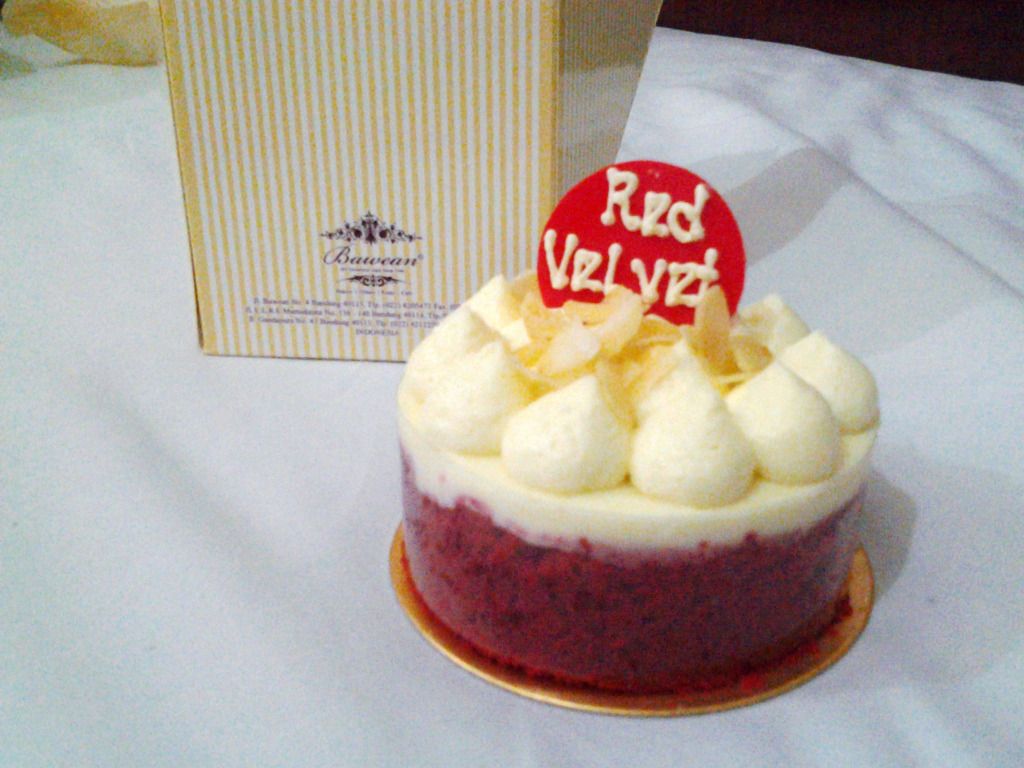 Red Velvet, Bawean - Bandung | 32.5K
Few days later me and Sats went to Kem Chicks Jakarta and tried their Red Velvet. It was softer, with butter cream instead of cheese. Or they might be added a little amount of cream cheese, I'm not really sure, but it didn't taste like a cheese cream.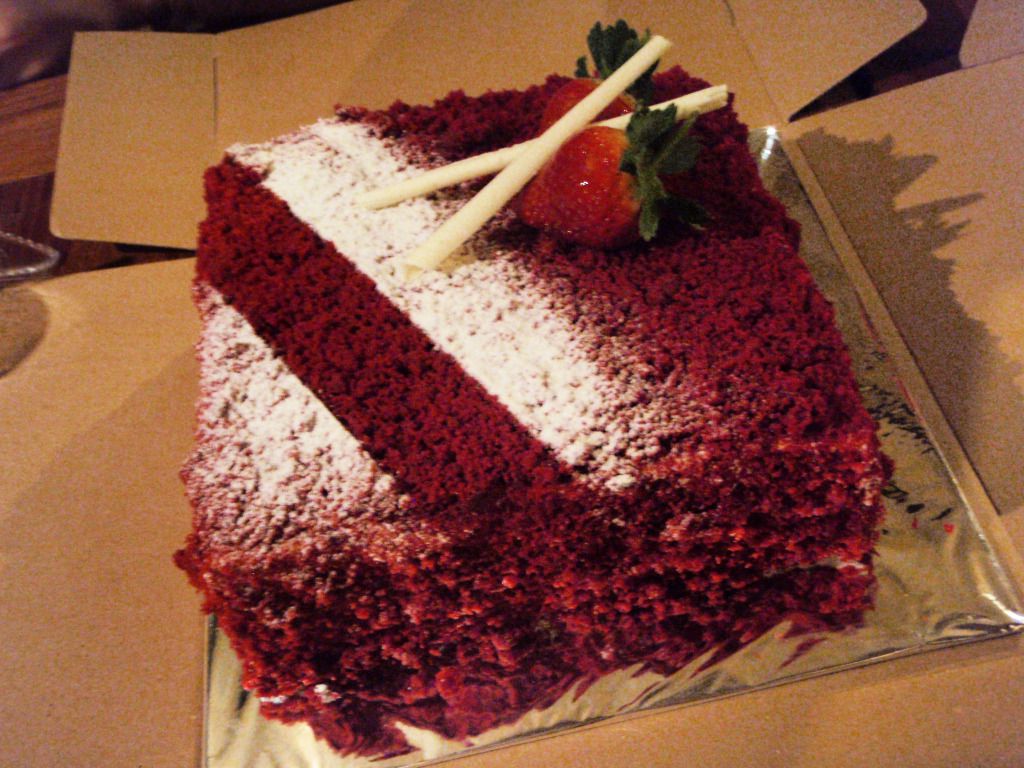 Our cousins haven't taste any of Red Velvet Cake before and they bought the whole cake after we had a lunch, so I took one slice for dessert, hehee..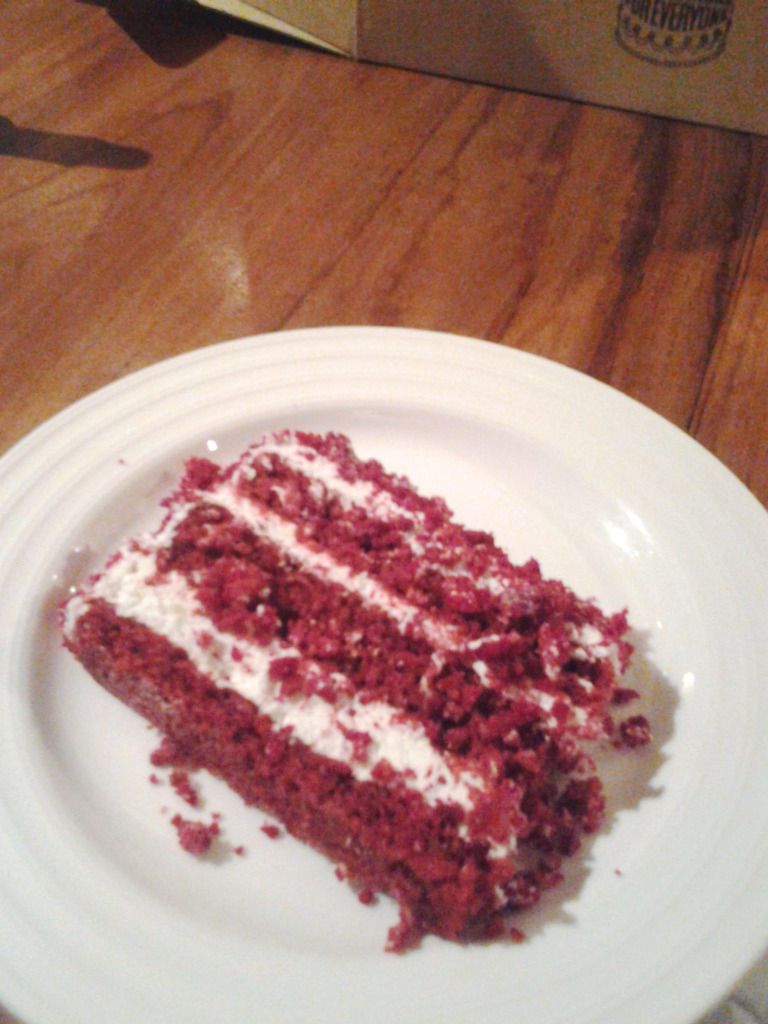 After having lunch, we went to Pacific Place to try another cafe. Mbak Ida told us that there is this phenomenal Red Velvet Cake that every single person could only buy 2 pieces a day, due to its high demand. She asked her friends to take some for us to try.
So here it is, Red Velvet Cake from Union Jakarta. Some said that the original Red Velvet is covered by nut chunks, just like this one. It's my personal taste, but I don't really like nuts on any cake, hehee. But I tell you, this cake was delicious! Almost like the one from Bawean but it's layered. It didn't have a strong cream cheese taste but I'm pretty sure that they are using it for the topping.
After all, for you who wondering what Red Velvet Cake actually is, this might give you a little enlightenment.
Red Velvet Cake is usually a layered chocolate cake that topped with cream cheese. But some people like to use butter cream for substitute the cream cheese. The red comes from adding red food coloring in the cake dough. Beet root is sometimes used for a natural red color for the cake.
>> Bawean <<
R.E. Martadinata 140
Bandung - Indonesia
>> Kem Chiks <<
Kemang Raya 3-5
South Jakarta - Indonesia
>> Union <<
Plaza Senayan Courtyard, Ground Floor
Asia Afrika 8
Jakarta - Indonesia