Dove and Catfish at Mc Darmo
January 14, 2013
I finally tried it! One of the most famous roadside stall in town, Mc Darmo La. They sell fried chicken, catfish, duck, and also dove, served with sambal pecel and lalap. Sambal pecel is made of fried tomatoes, garlic, chilli and other seasonings that mashed and became like the sauce for the fried meat.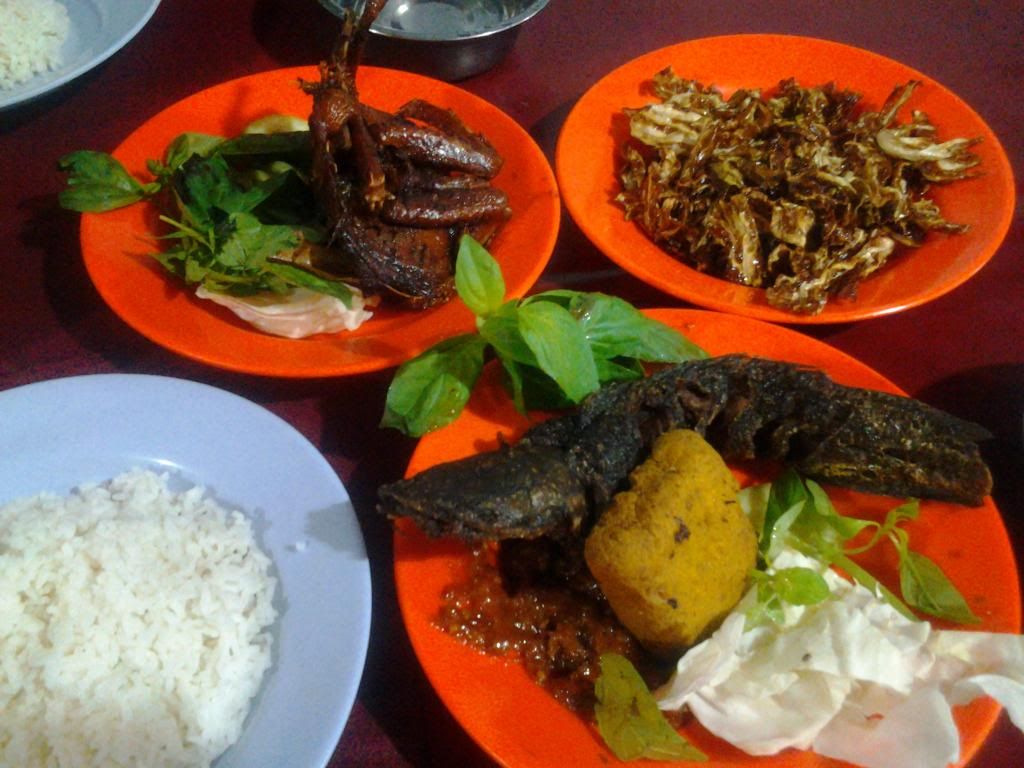 Fried Dove | IDR 20K, Fried Catfish | IDR K,
Fried Tofu | IDR K, Fried Cabbage | IDR 3K
Last night we had a fried dove, a fried catfish, tofu and fried cabbages. The dove, catfish and tofu were well seasoned and taste yummy! Especially with the sambal pecel. It was the first time I ever tried a dove. It's nice actually, almost like a fried duck but more chewy, I think. Definitely will be back to try their fried duck, they said that it is their signature dish at Mc Darmo.
A little advice if you want to try their dish, don't come to Mc Darmo La on a meal time unless you don't mind to queue. They said that there will be quite a long queues on that time because the huge number of visitors.
>> Mc Darmo La <<
Taman Lalu Lintas Ade Irma Suryani
Jalan Belitung No. 1
Bandung - Indonesia