Hot And Spicy Grilled Prawn
May 08, 2011
Heyhooo.. My mom bought a pack of headless prawn back home couple days ago. I made a simple crispy fried prawn back then, and today I was trying to make a new one. It's spicy, it's hot, it's yuuummmmyy..!! ^^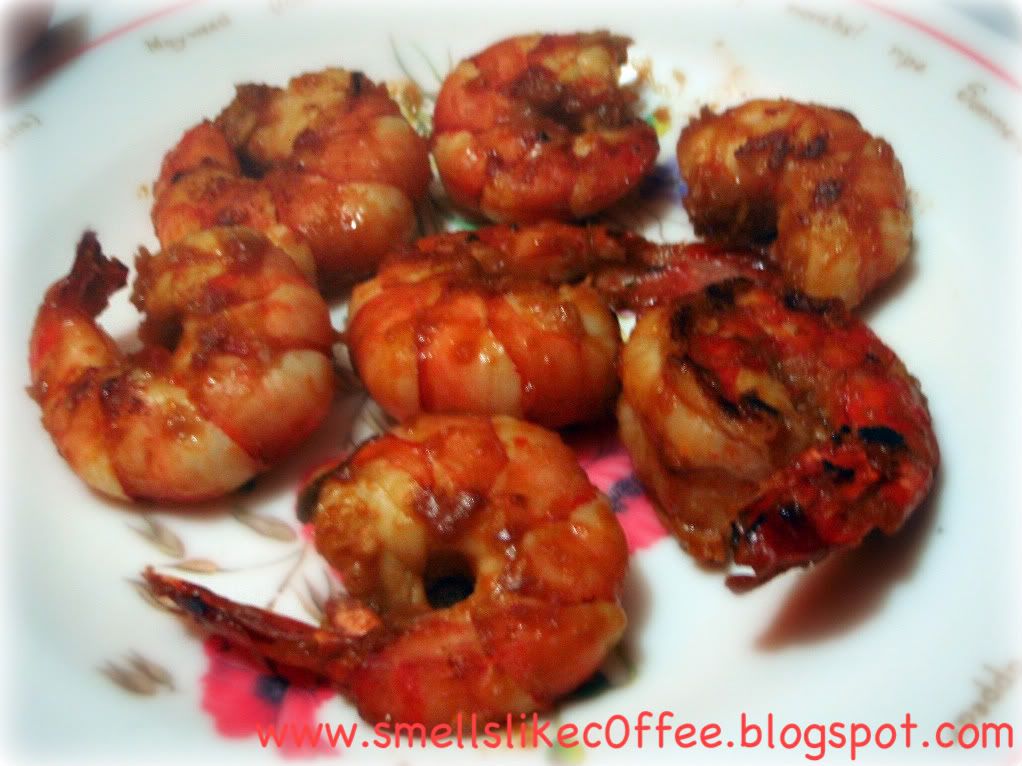 Hot and Spicy Grilled Prawn
Let me tell you how to cook them..
Ingredients:
- 7 prawns, peel the shells out of them.
Pound these spices together:
- 3 small red onions (shallot)
- 1 garlic
- 3 cayenne pepper
- 1 chili pepper
Bring them together in a bowl with:
- 1 lime, squeeze and get the juice
- 3 tablespoons oyster sauce
- 1 tablespoon sweet soy sauce
Marinate the prawns in the seasoning bowl for about 15 minutes, then bring them to the grill pan and cook until the skins are red and nice.
Yuuuummmm..!! :D
Happy cooking..!! :)