Officially Opened..!!
May 27, 2011
The one and only eStore in town (used to be at BeMall) was officially opened today, they held a grand opening at Ciwalk Bandung. Sats got the invitation and we both went there to see if there's something new that we might have missed. We always got the update from Apple by e-mail but you know, sometimes it just not enough, hehee.. So we always come to some Apple stores here in town to have the "real product update" about it. Anyway, welcome and congrats for the new store! We might come there often..!! :D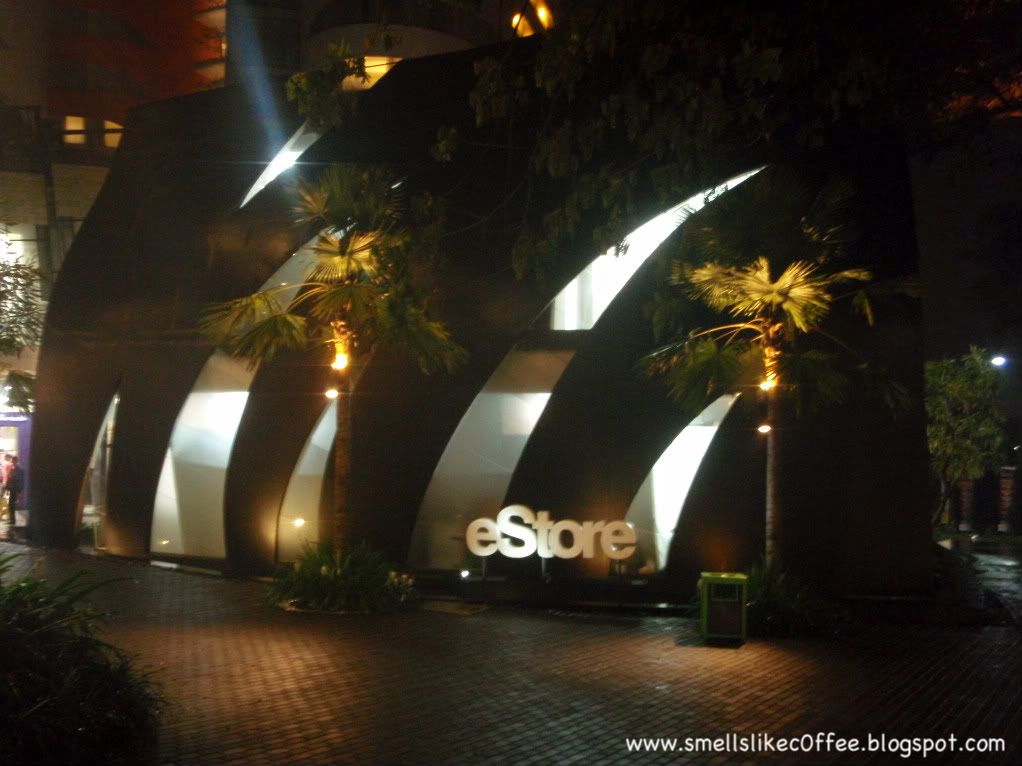 aaaaannnnddd.. the ads of iPad Smart Cover in the LED Cinema Display on the second floor just took my eyes in a jiffy!! You know what, when it come to a name of a product, sometimes you gotta be tricky, but this one is simply just like the way it is, and I have to agree that it's genius!
With built-in magnets, the Smart Cover protects your iPad 2, wakes it up, and stands it up too! And the other best thing is they come in various bright colors. Check
here
for the full review of them. According to Mas Ajit from
eStore
Jakarta, you can get this Smart Cover in some of their store in Jakarta. ;)
Pssstt..!! It's my lucky day..!! Big thanks to eStore Ciwalk, I got the grand prize 8Gb iPod Touch at the store opening, hyaaaayyy..!! \(^o^)/