Music, Foods, Drinks, and Some Other Stuff..
May 30, 2011
Passing Pos Indonesia on Jalan Banda, this event was just catch our eyes that makes Andini turned the car to find a parking lot so we could visit and see what's inside..
Live's Bite..
It's a music-plus-foods event, with a Rp10,000 ticket included a CD of Gacko and a 5,000 voucher for foods, I think it's worthy. The musics are fine, some of them were actually really good. Too bad I didn't try any of the foods because me and Sats were fasting that day. But all I can say is they are a lot of interesting foods, from
singkong kukus
(steamed cassava) to ramen, and mung beans juice to
es pisang ijo
(ice green banana), and they all came with cheap prices..!!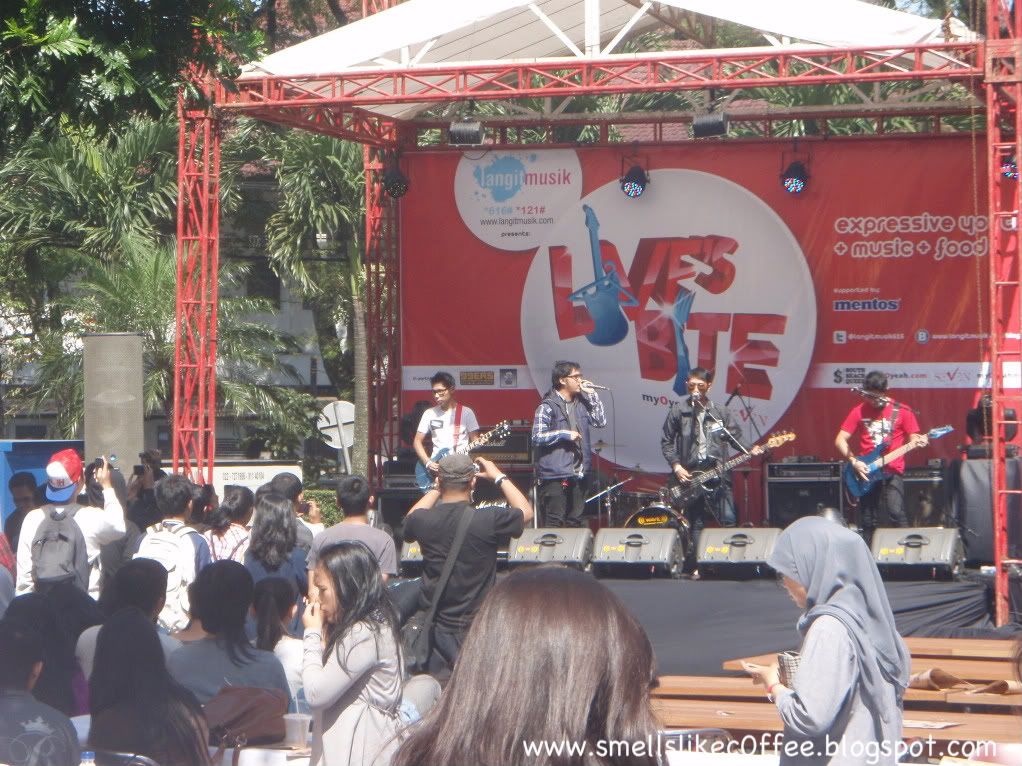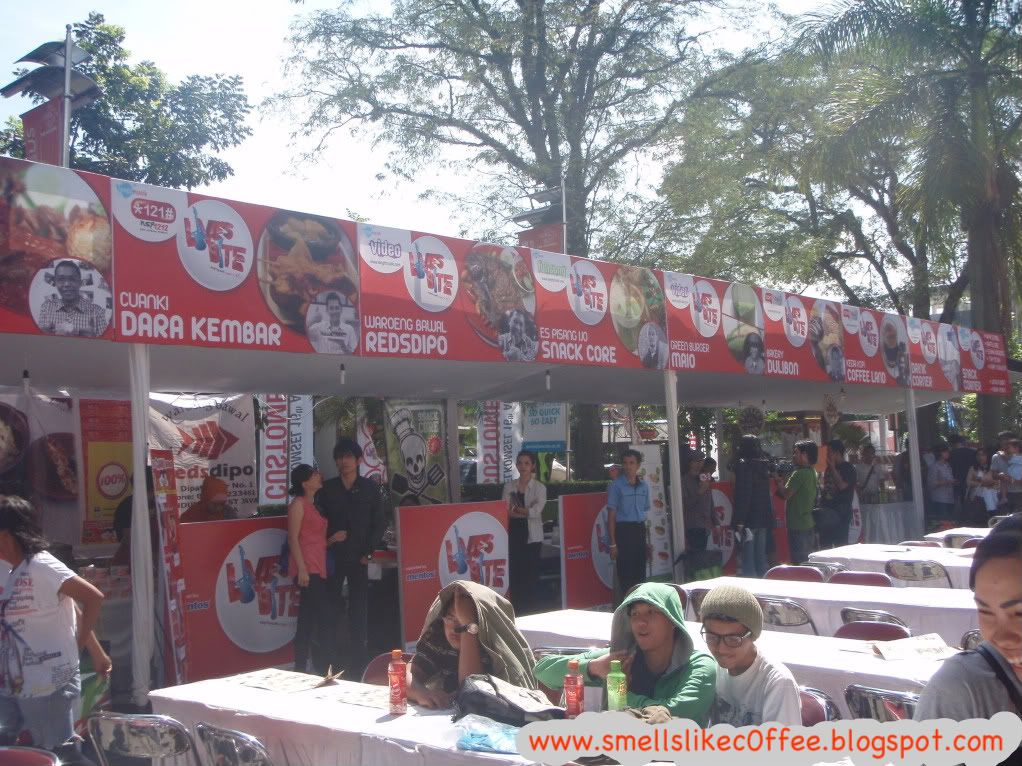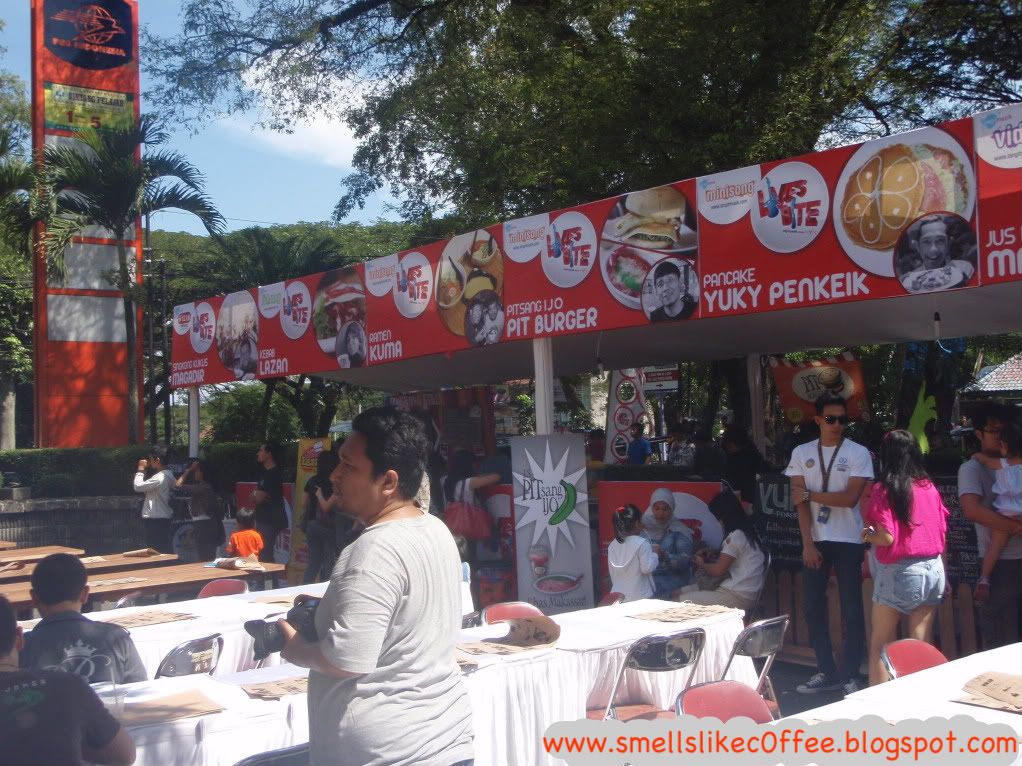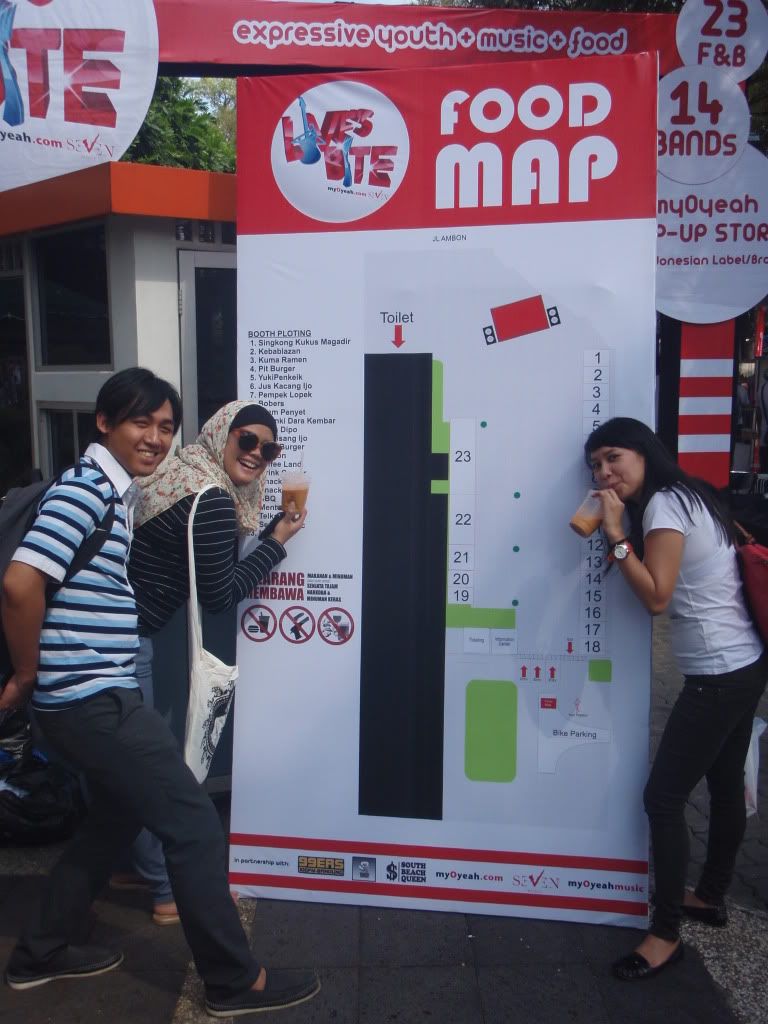 There's also a stand with products from some of our local brands support by
myOyeah
.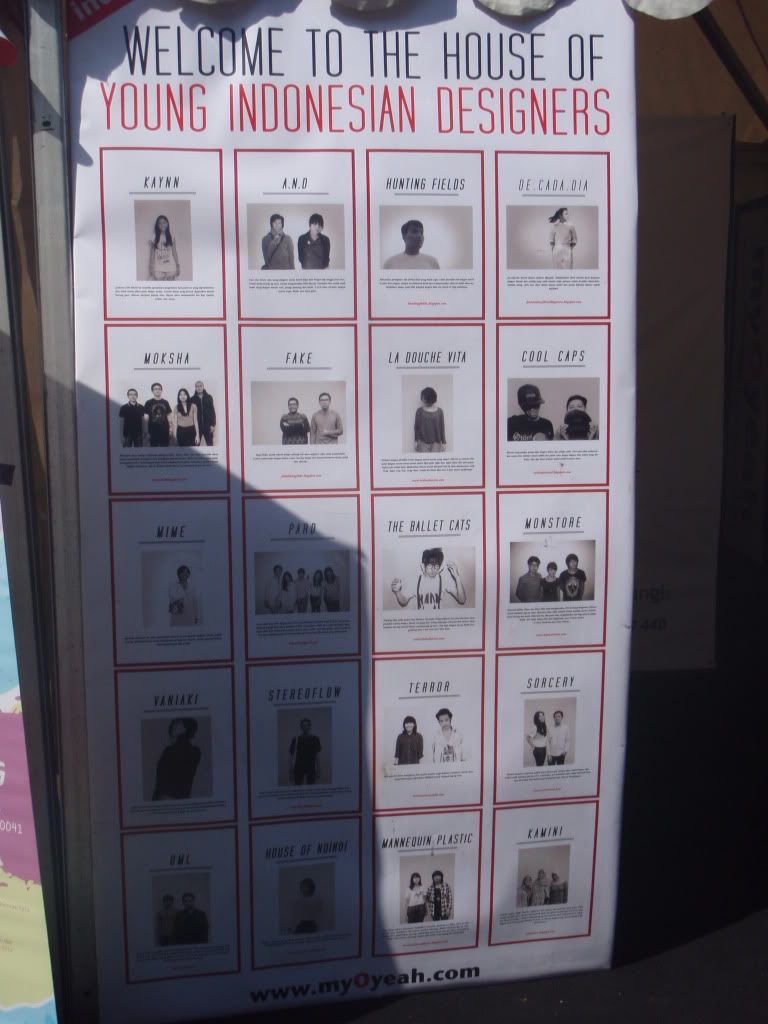 It's a nice day after all.. :)