More Rainbow Cake!
July 12, 2012
Cake for dinner..!! :-9 yumm..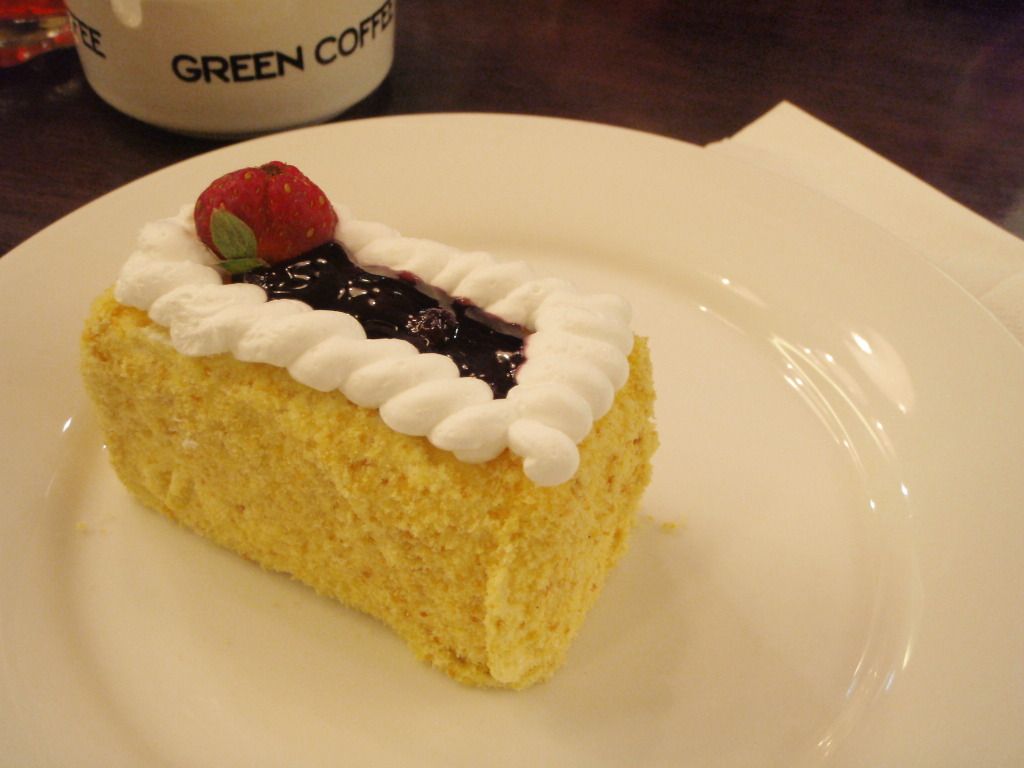 Blueberry Baked Cheescake | 13k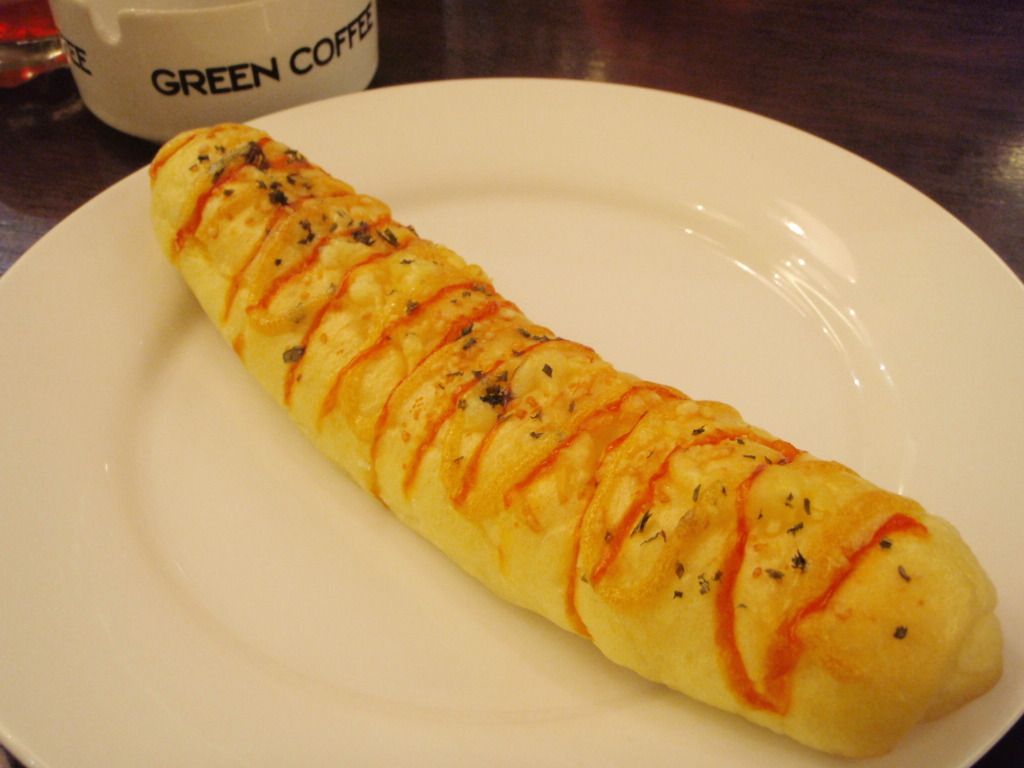 Cheese Savory | 5k
Rainbow Cake | 15k
Another rainbow cake, hihiii.. It's been kinda like a ritual, trying rainbow cakes here and there in every cake shop that we stopped by. You know, as you tried once, you would just keep wondering how it taste in other places.. Anyway, this one is the cheapest rainbow cake I found so far! It taste quite good though..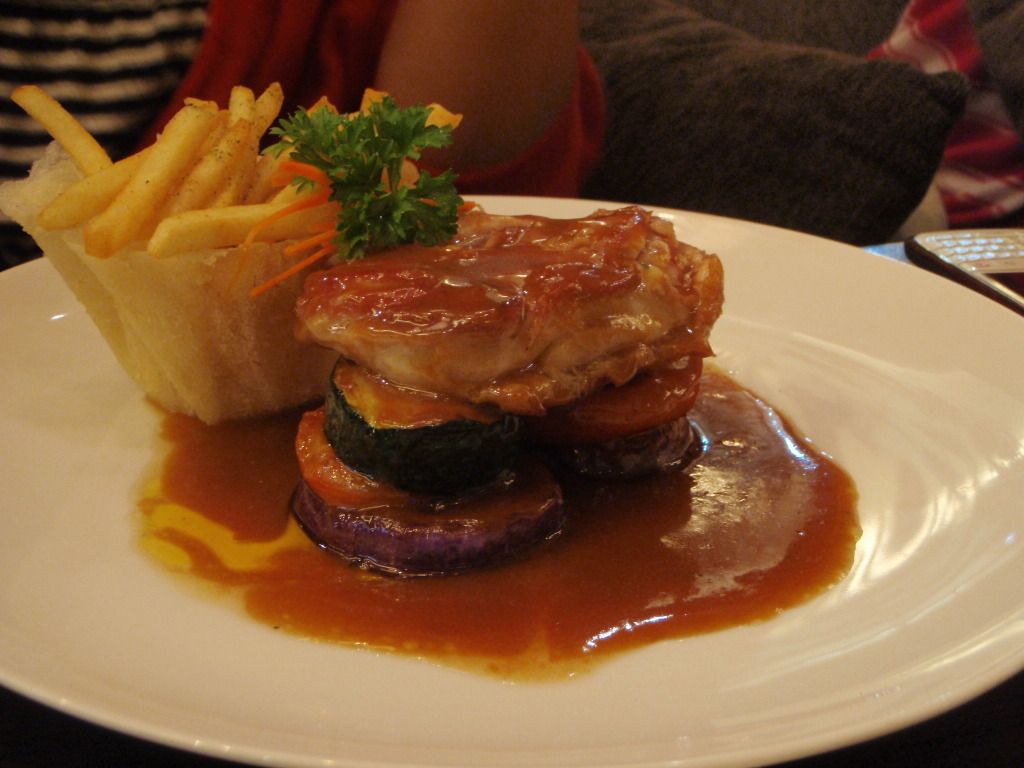 Chicken Steak | 34.9k
Ondy ordered a chicken steak. I was quite impressed with how nice the presentation was. You won't find many good food presentation if you go to some cafe here in Bandung, unless you go to a fine and expensive restaurant. That's why I really appreciate every single chef that doing a well done presentation for the customer no mater where they are, and even if it is a simple one. We do love to see how our food looks fresh and nice when they arrive at the table, don't we?