Another Wedding..
December 04, 2011
Happy wedding for Ratna and Decky! I left my camera inside Hoodie (let me introduce you to our car: Red Hood :P) so I didn't get any picture of them, I'm very sorry. We were quite in a rush this morning, got back from the last day of Ensiklopedisain (it's the 3rd PDA, an event that was held by the Product Design students at itenas Bandung, I'll tell you guys later about the event..) at 5 in the morning, wake up nearly at 10, getting ready and then finally drive to the uni in the afternoon. Yeah, we have to go to uni first because I left the wedding gift there, clumsy me..
Anyway, here is my sketch for the dress that I wear today.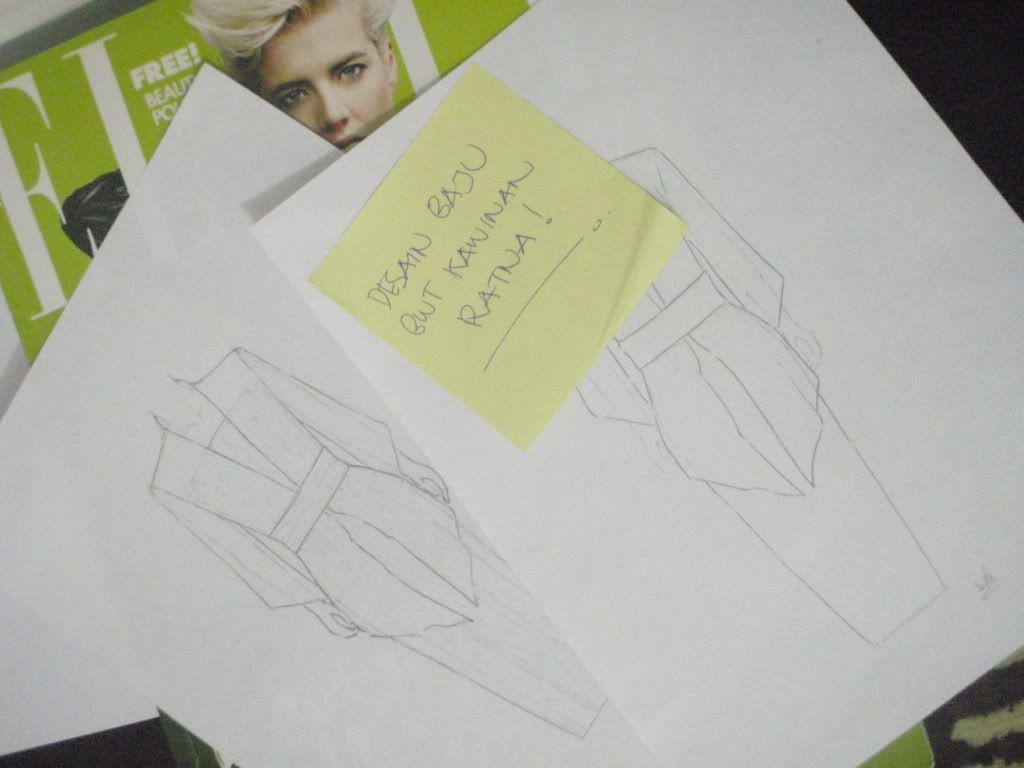 I got the batik printed and chiffon more than a month ago, but I just drew the design last week, bring it to the tailor, and took it from them yesterday morning. No time for any correction, and I just tried it this morning and really shocked that the dress is just went wrong in the last minutes, noooooo!! I didn't get a picture of the wrong dress since I've got no time doing that this rush morning. I just took some pins and pined here and there to fix the dress problems and tadaaaa..!! Here is how my (should be long) dress looks like after those fold-and-pin thingy..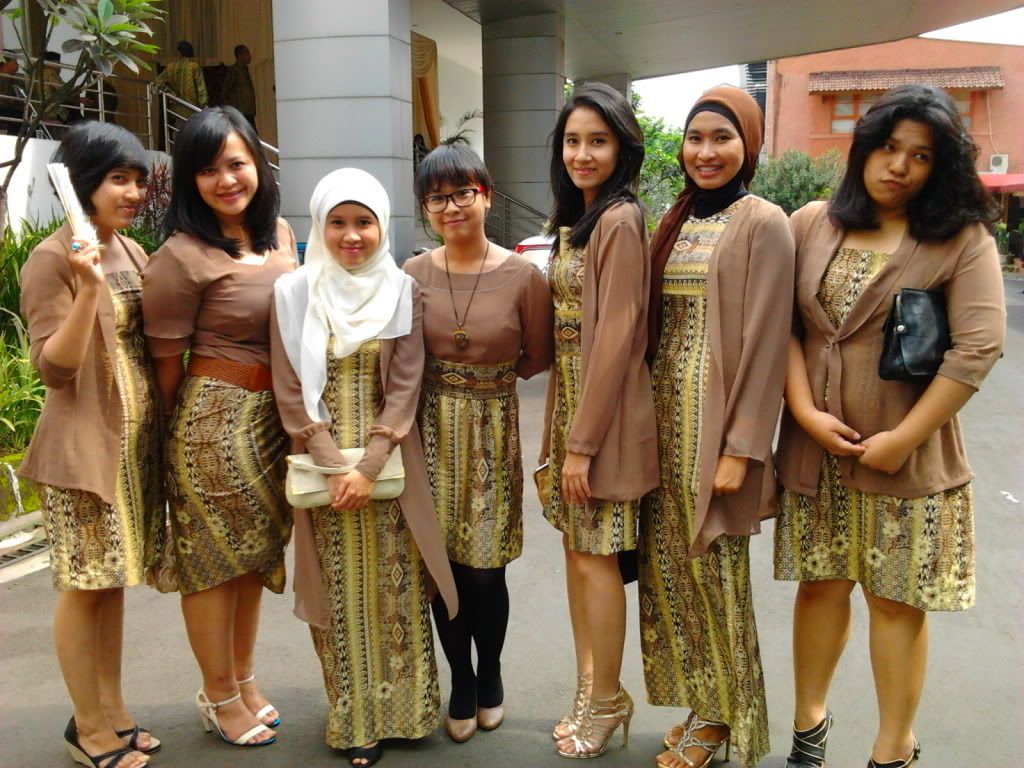 No time to fix the cardigan, no time searching for belt, it is just what it is.. but I'm quite happy for the result, the dress is not really bad at all, hohoooo.. (^.^)