Mediterranean Cuisine
April 04, 2012
This is the first time for me and Sats to try Mediterranean Cuisine. Well, except those Kabab (or Kebab) that are often be sold on a few roadside in Bandung, hehee.. No, I mean this is a real Mediterranean restaurant!
Meet our friend Dadi, he was the one that took us to this nice place which was very close to our uni. He said that it was just opened early on this year.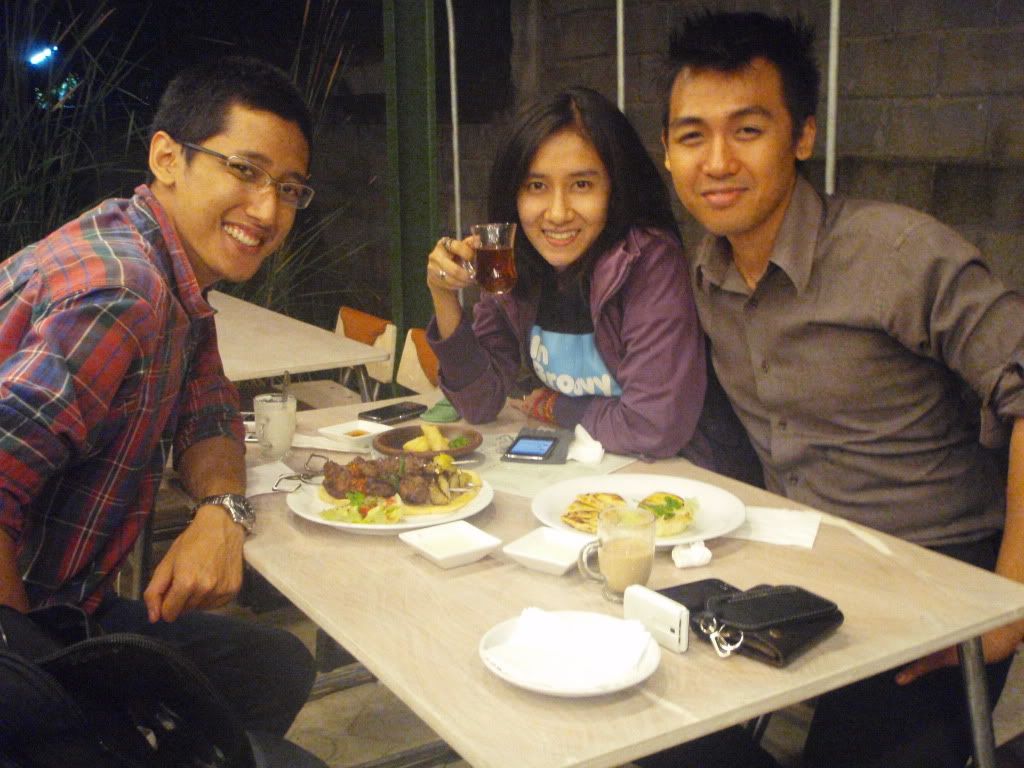 You might find it a little bit difficult to see the sign, especially in the evening, because this place is not using so many lighting on the outside.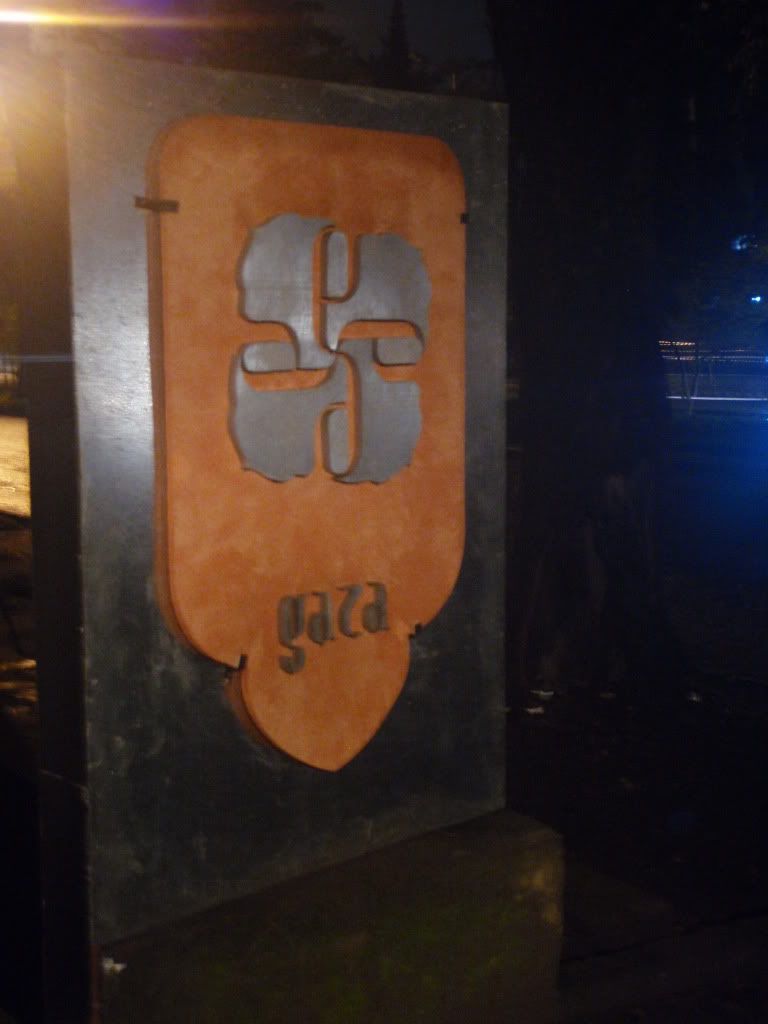 This place was empty when we walked in, but believe me that it's not because the bad food! I think it just because the lack of publicity that they use. I have just search this place on Google and the only thing I got was on foursquare. No blog post, no facebook or twitter account, nothing.. Well, this one might be the first review of Gaza, my pleasure.. :)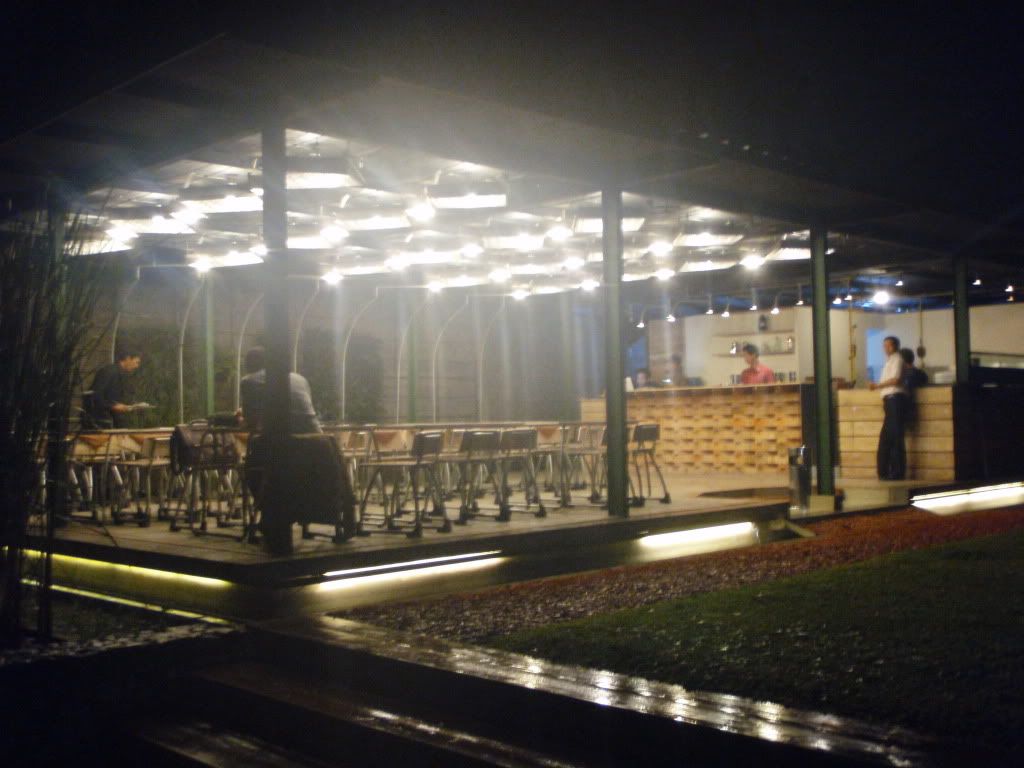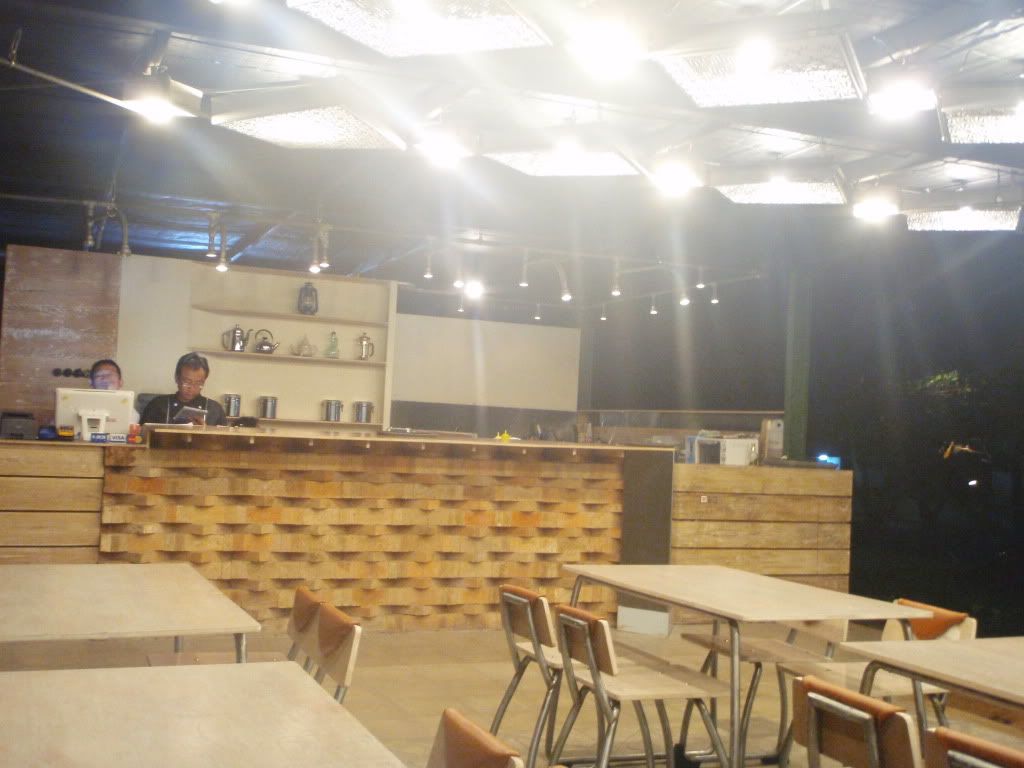 OK now here are some Mediterranean beverages and foods that you could have at Gaza Culinary..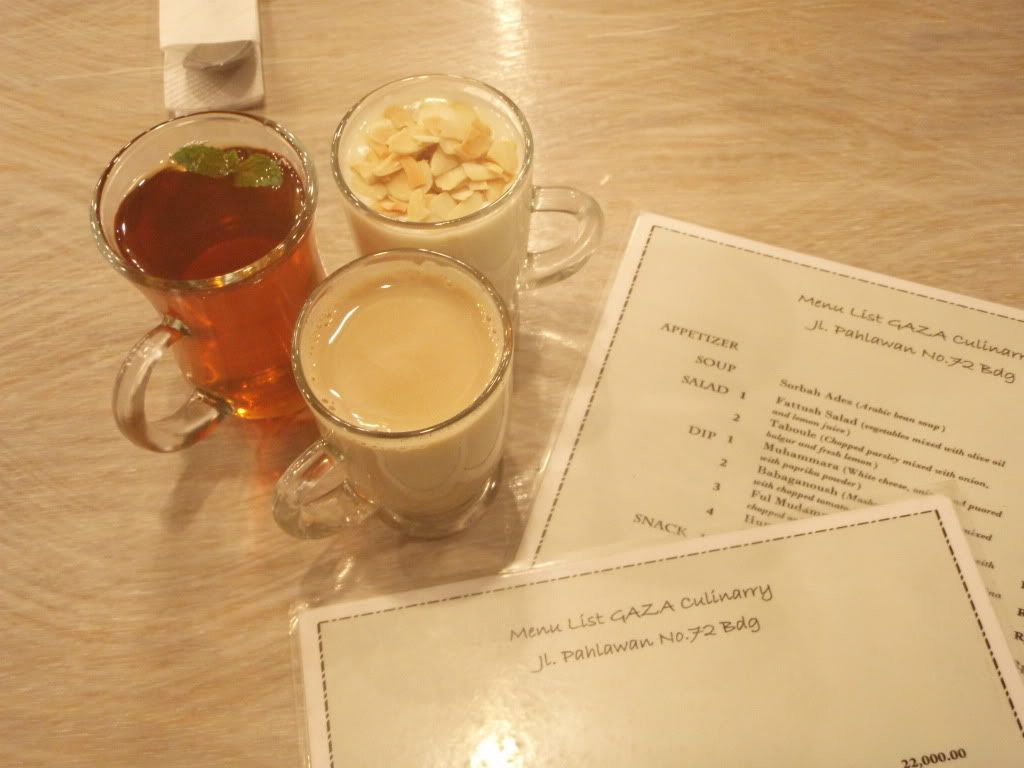 Arabic Almond Drink, Chai Marrakech, and Kahwa Haleeb