The Famous Rainbow Cake
May 01, 2012
Nowadays, people in my country are keep posting about rainbow cake everywhere, on Instagram, Pinterest, Facebook, Twitter, I guess that's happen in some of other country too. Well thanks to Martha Stewart, the Rainbow Cake is really has became like one of the most famous cake in the world!
I do curious about it taste, so when Sats went to Sugarush (again), I asked him to bought me one slice of it.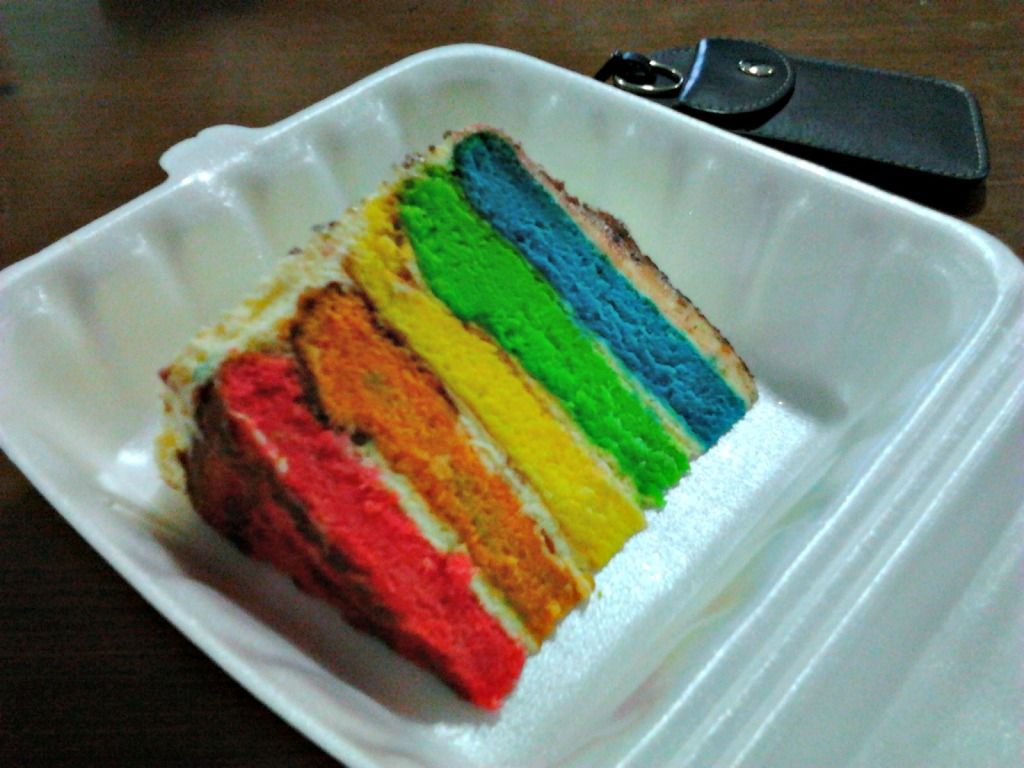 Rainbow Cake
Well.. It taste good, even though I did expect something more than just a good regarding to its famous name on the social networks. I like that they use cheese creme rather than a butter cream, it makes the cake taste not too sweet. The cake is sweet enough but not really moist though, probably because the use of food coloring.
But there is something that I don't really like about this take-away-cake, it is the packaging. Honestly, at the first time I saw it, my appetite were almost gone, even though Sats told me that it's a cake inside the styrofoam food container. I mean, how could you put a cute little slice of cake inside a big styrofoam food container that usually being used for meals?
>> The Sugarush <<
Jalan Banda No.83
Bandung - Indonesia