Lombok Cuisine
May 29, 2012
I like trying different kind of cafe and restaurant, even roadside stall! I don't really have any specific criteria for a place. But one thing that I can't stand is a lot of rejection. Well, one or two might be fine with me, any restaurant could have run out of food, right? Or maybe it just me that is not lucky that time. But when you couldn't serve more than a half of the menu, you should have told the customer before they ordered!
Our friends in Uni asked us to join them to this restaurant. I have heard about "Rumah Makan Taliwang Bersaudara" before, some said that their Ayam Taliwang were really good, so I think it would be nice to try their dish since we have never tried any Lombok cuisine. I think we arrived there at about 8 p.m, looked at the menu, and asked the waiter to come.
At first I wanted to order a Nasi Goreng (Fried Rice), he said they run out of that one, and then I tried to order this and that, and he said that they are also run out of those ones.. After that, I asked him what do they have right now in the kitchen. He said that they only have Ayam (Chicken) and Sate Pusut, so we ordered those two.
It took a long time before our chicken arrived, I thought that they were just grilled it, but no, it was cold. And much longer we waited for the Sate Pusut. We have finished the chicken but the Sate Pusut was never come. I called the waiter and told him to cancel it. That's it! No more waiting!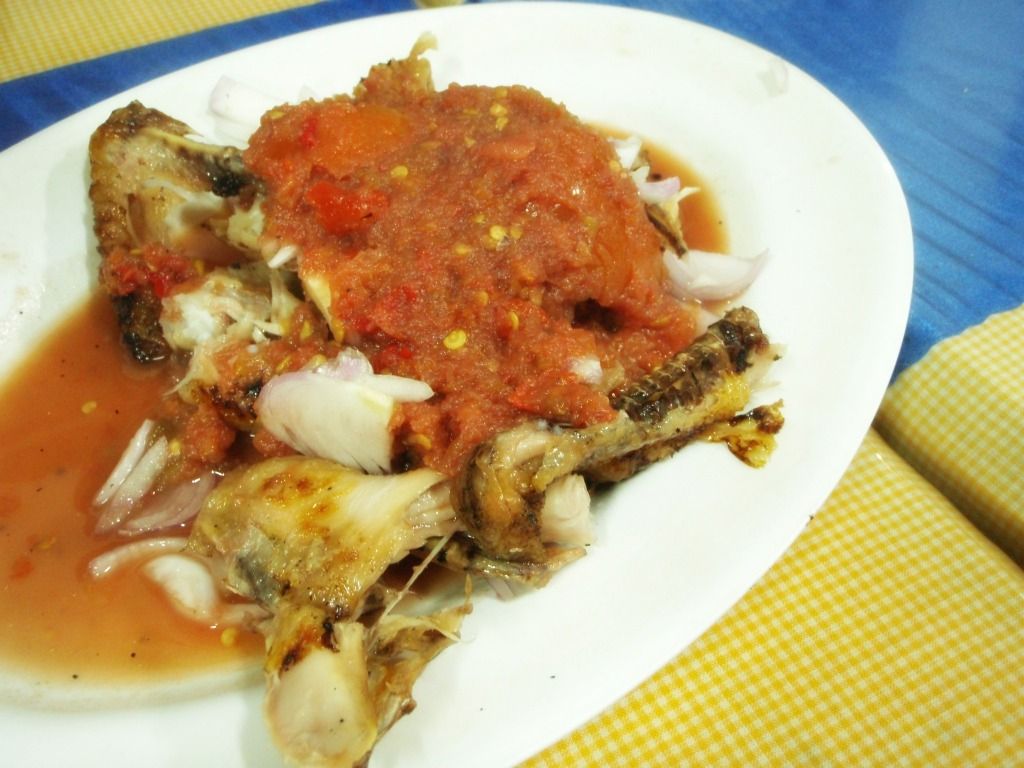 By the way, despite of the cold grilled chicken, it taste good. Better when it still hot, I bet! But for you that don't really like spicy food, beware! because it's really hooott!!

A little advice for customer, come there at lunch! They might have all foods on their menu by that time. But I think the restaurant owner is really have to fix this issue.
>> Rumah Makan Taliwang Bersaudara <<
Jalan Citarum No. 29 Bandung
West Java - Indonesia