Hello Summer!
July 04, 2012
Last week our nephews, their mother and mbak Dewi came from Jakarta and spent some days here in Bandung. The kids love drawing and painting and cooking and so many other things, hahaa.. What an active little girls. It's nice having some scream and laugh from those kids sometimes. :)
This is what happened when they have meet our drawing things.. I just teach Kennar a new technique of using watercolor with tissue and sponge, and it went very well. She's a quick learning.
They were in love with my glitter pens, they even draw on their arms and legs with it, haha.. I didn't get the picture because they went to the bathroom just a few minute after it.
Anyway, we went to Toko Coklat to have an afternoon tea (and coffee) time. It's not very surprising to see a rainbow cake in pastry shop lately, since it is now one of the most fancy cake in town. Kennar fell in love for the first sight when she saw the colorful cake, while her little sister Puan was more interesting to their homemade ice cream. Me and Sats, of course we choose some nice Illy coffee for that lovely bright afternoon.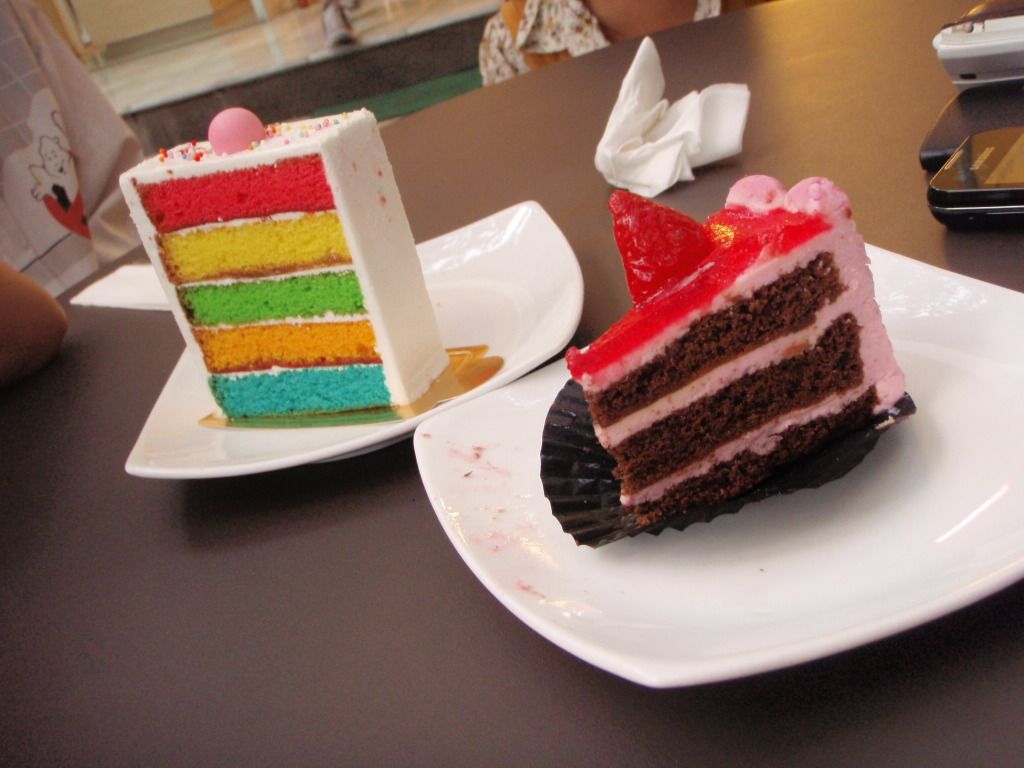 Rainbow Cake & Strawberry Chocolate Cake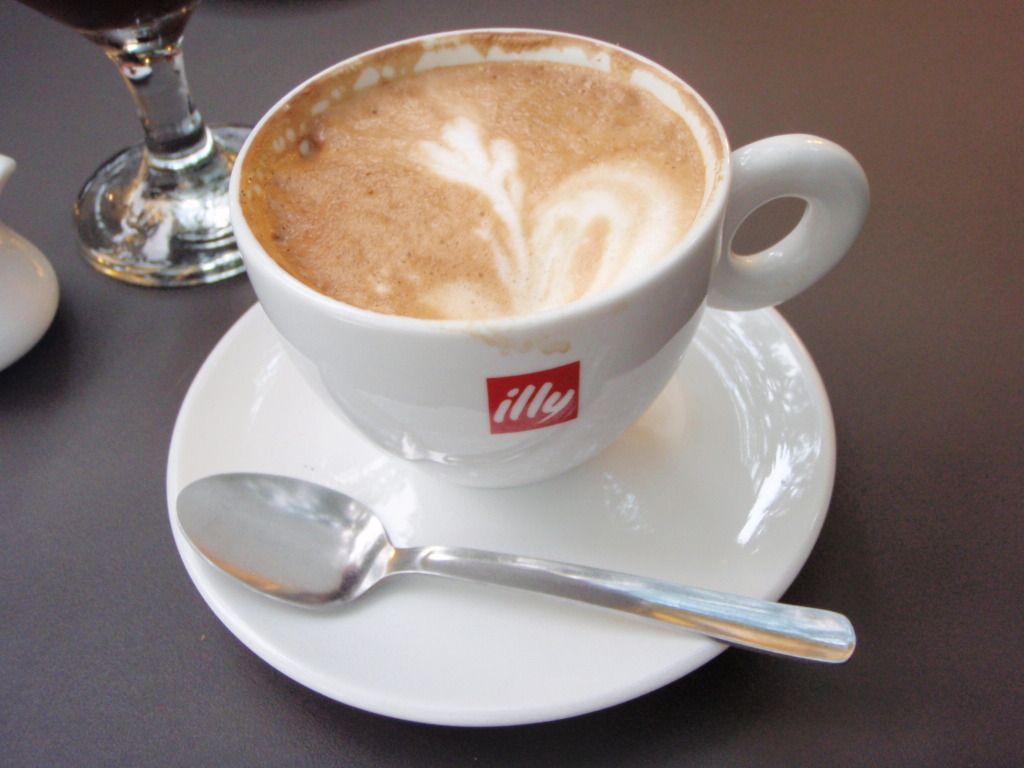 Cappuccino
Ice Coffee.. Americanooo~ :D
I'm sorry cause I forgot to take the bill so I can't put the prices. But one thing for sure is, I always have a very nice time every time I visit Toko Coklat. :)
Have a nice day..!!
>> Toko Coklat <<
Jalan Cimanuk No. 5 Bandung 40115
West Java - Indonesia.