Tree House's New Style
June 18, 2012
It's been a long time since the last time I came to Tree House. I used to spend a lot of time with Sats and our friends here because we love the place, their food, their drink, and the fast internet connection that they have! :D
Last Friday I came back and found something new about the place. They changed the menu, add some new foods and beverages on it, and they have improving their food and beverages styling. Love those latte art on the Hug Mugs..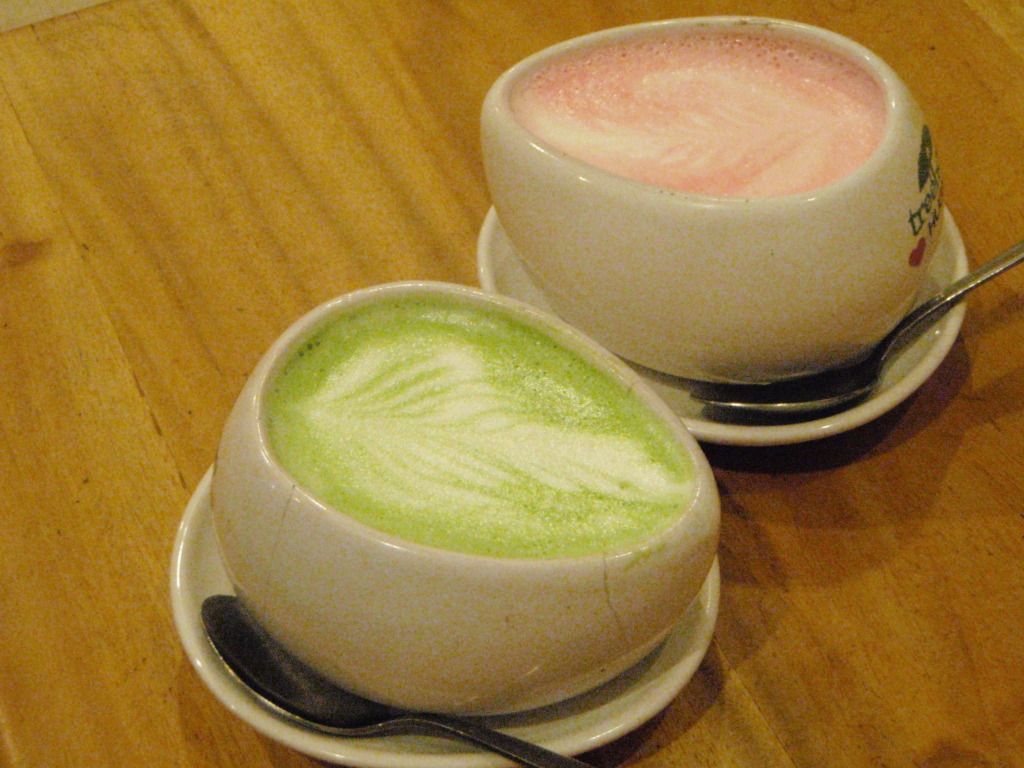 Hug Mug Green Tea and Strawberry | @16K
I like mojito. I like it even more when they serve it in a jar, hahaa.. how big, how cute!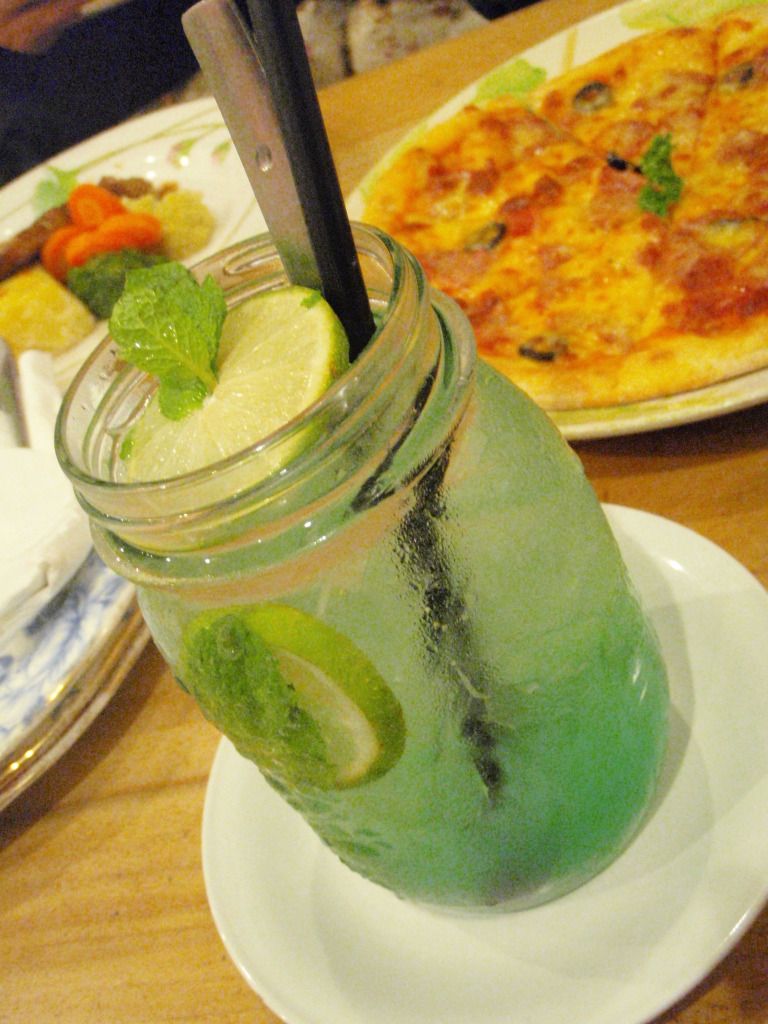 Lime Mint Mojito | 21K
Over all, I like all of the foods that we ordered that night but one, the Spaghetti With Spicy Grill Beef. It's not that I don't like the taste. It taste quite good actually, but kinda weird in the same time. I appreciate the modification that the chef made with the pasta. But creamy pasta with Bangkok's sambal? I don't think they make a great fusion.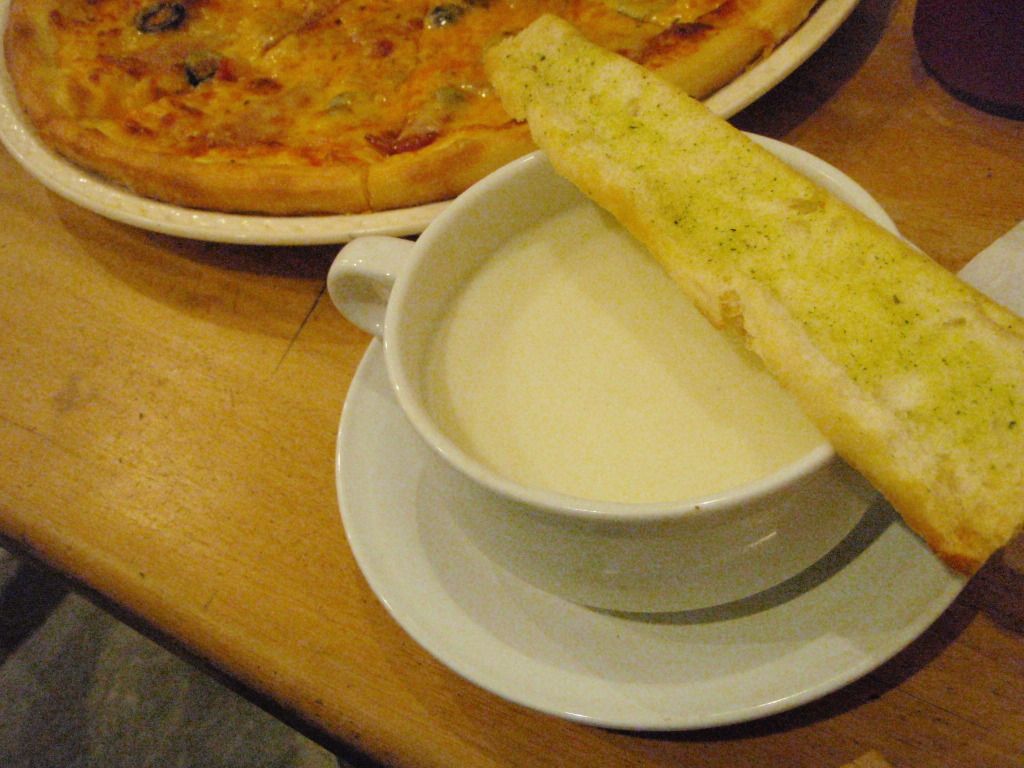 Chicken Soup | 16K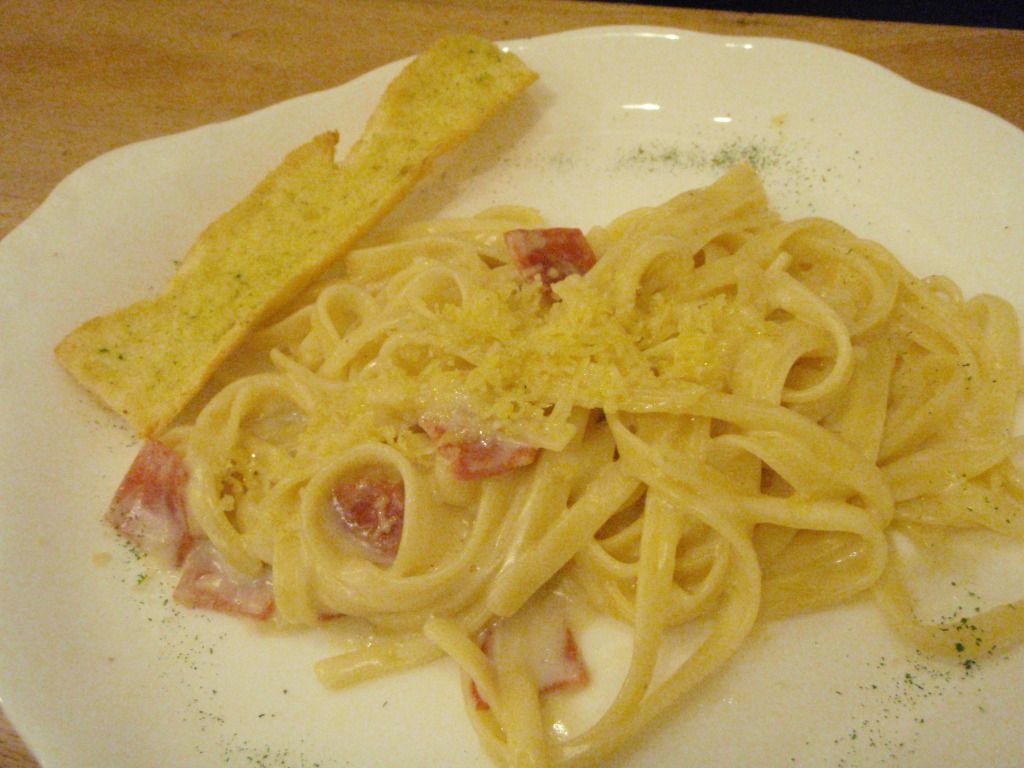 Fettucini Carbonara | 25K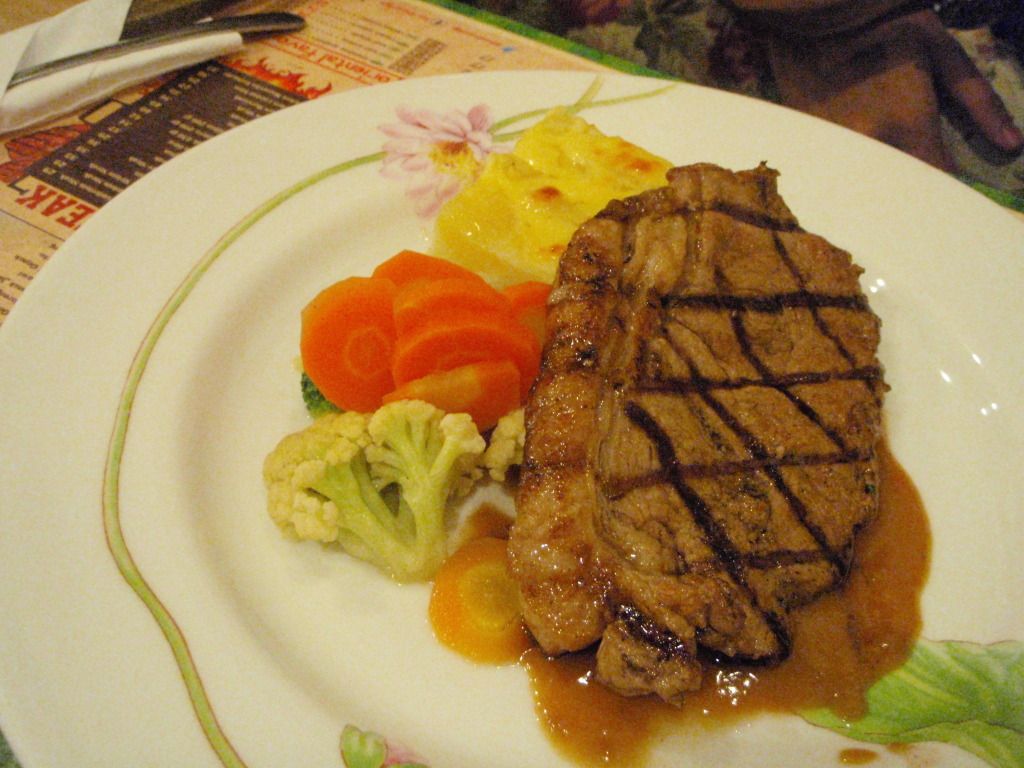 Treehouse Sirloin Steak | 29K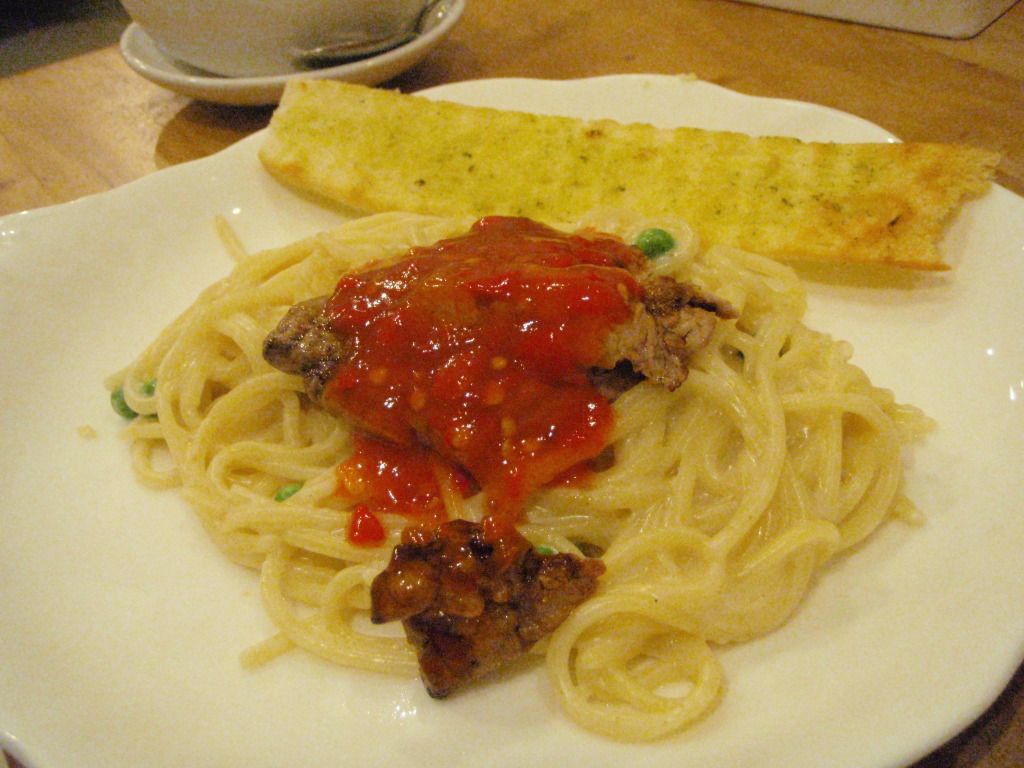 Spaghetti With Spicy Grill Beef | 26K
>> Tree House <<
Jalan Hasanuddin No.5 Bandung
West Java - Indonesia