Picnic In A Cowshed
June 13, 2012
Steak is not really our favorite. We don't eat so many red meat and lamb. But we don't mind to try some. So when Mas Ario asked us to this place, we didn't say no. And now we are not regret it, hehee.. :)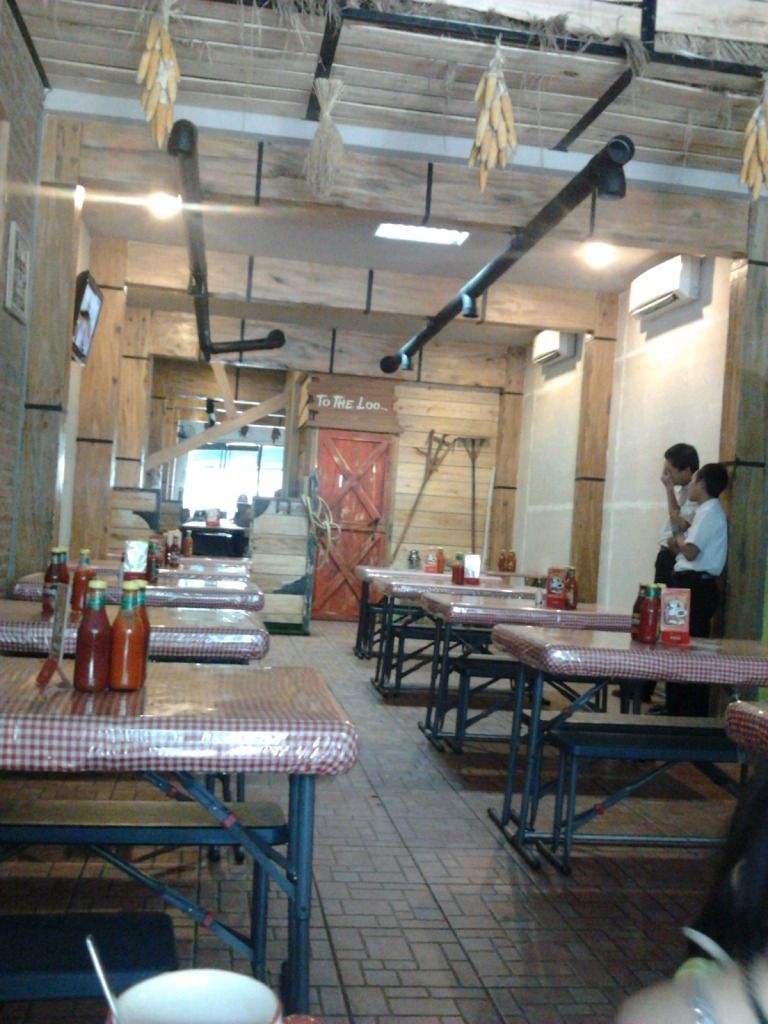 Sinou Steak
My first impression on the interior was great! It's like we were inside a cowshed, but it's clean and neat and kinda cute and we use a cowbell to call the waiter. Oh and I really love their toilet! I know, it's weird when I said it, but I really do. They designed it like a small warehouse, with all of those details that makes it really looks like one.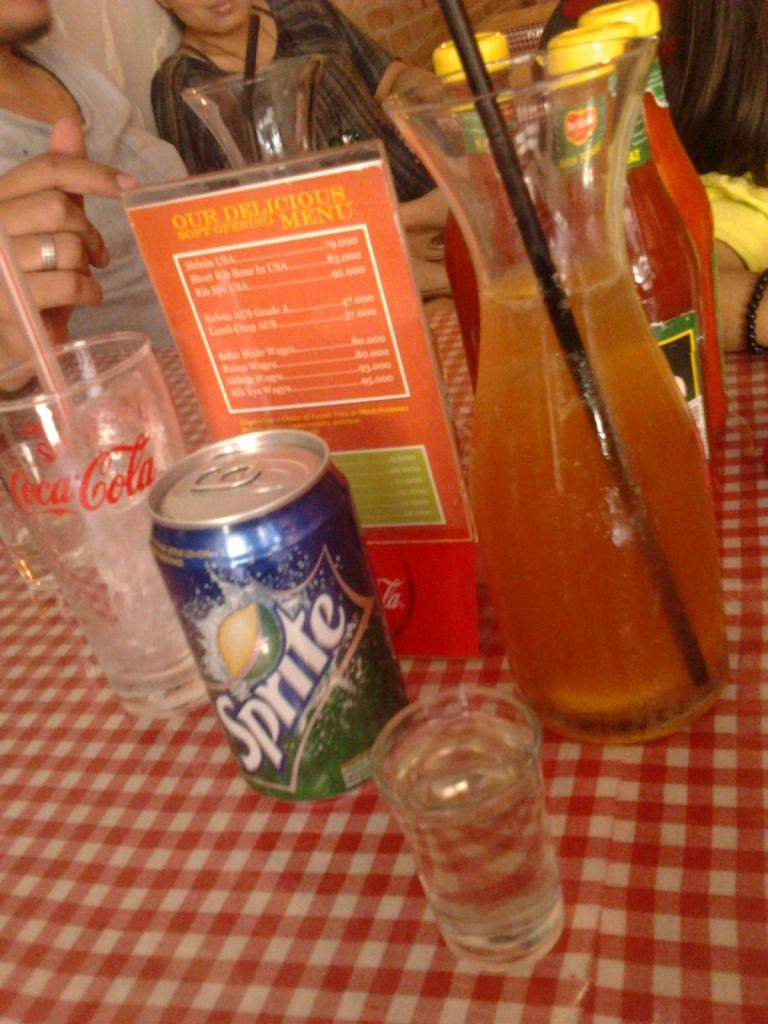 Ice Lemon Tea and Sprite
What surprised me was that they only sell steaks, and french fries or mashed potato for the side dish. I know, it's a steakhouse after all. I just never thought that a restaurant could really survive with only 9 kind of dish on the menu, but here they did!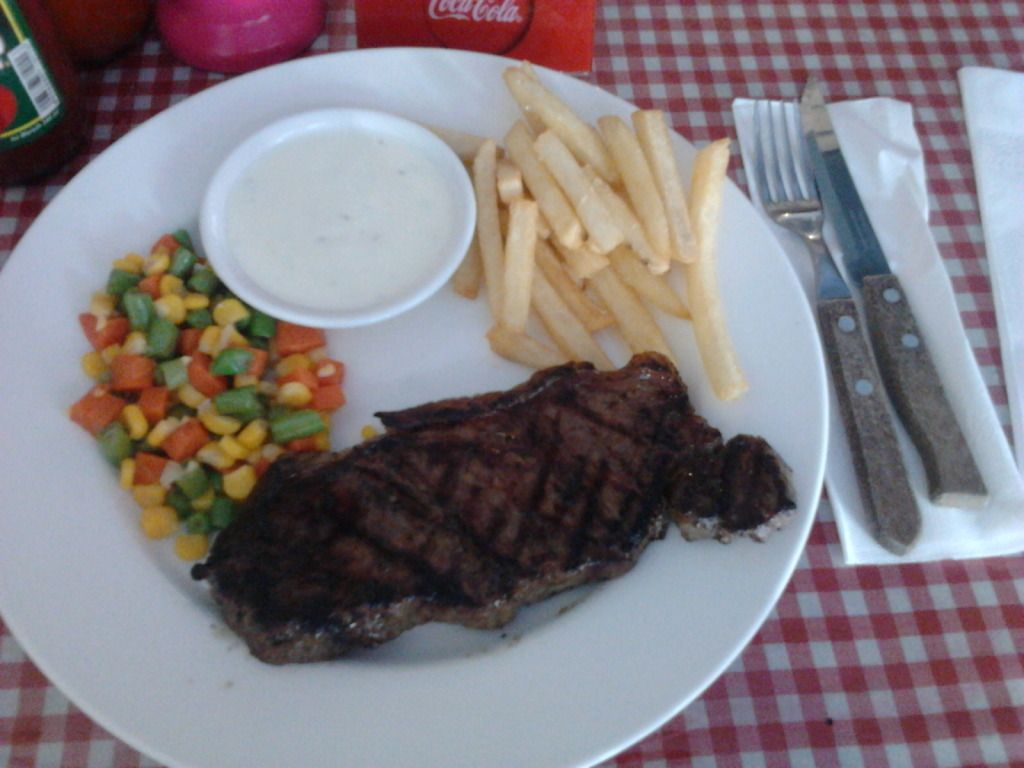 Sirloin Wagyu | 93K
I can say.. I like their steak. I tried their mushroom, black pepper, and also BBQ sauce, and I would say that I like all of their sauces. Despite of the fact that me and Sats were only have one Sirloin Wagyu for the two of us, we both liked how they cook it well.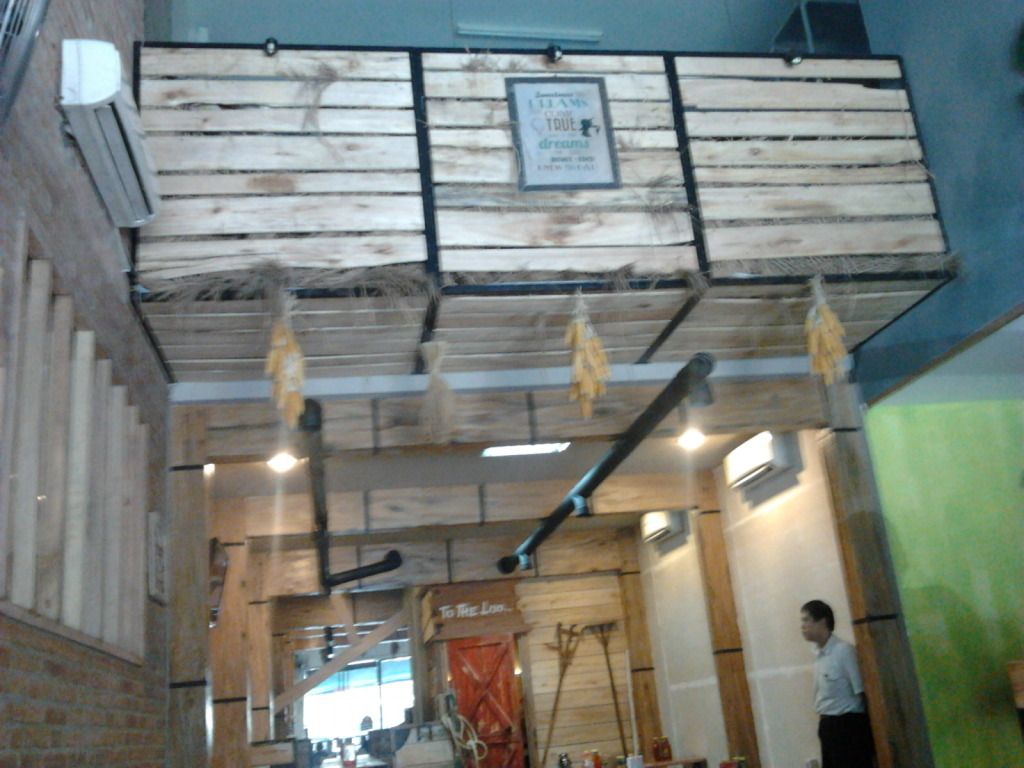 Straw and fake corns.
>> Sinou Steak <<
Jalan Senopati Raya No.35
Jakarta - Indonesia
[ Price range ]
Steak: 79K - 95K